Glycine Powder
Metabolic Maintenance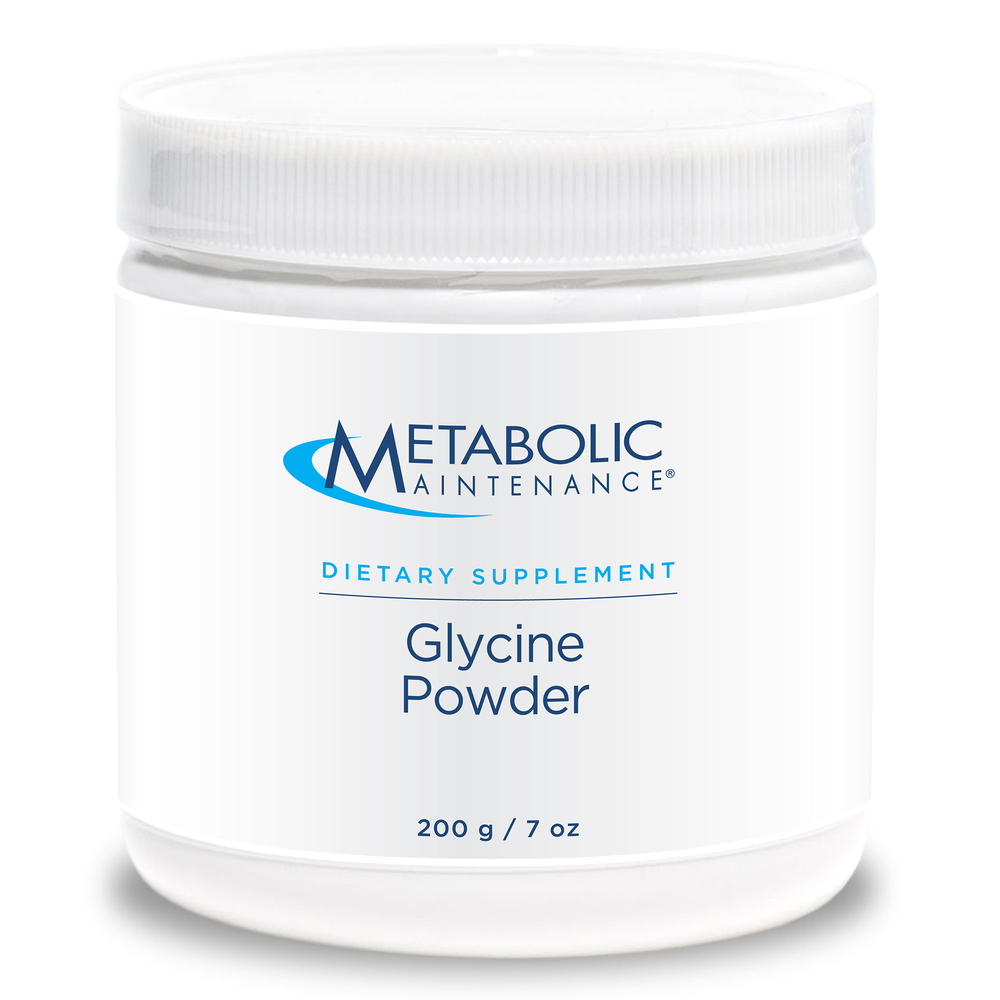 SKU: ME3-00120
Glycine Powder
"Glycine is the smallest of amino acid molecules, yet extremely important in liver detoxification pathways, production of glutathione, DNA, and hemoglobin. In addition: • It is an inhibitory neurotransmitter which has recently been shown to support healthy neurological function* • It is an important component necessary for healthy REM and delta sleep patterns* Glycine is especially helpful in improving the taste of Custom Amino Acids and Custom Vitamin/Mineral Formulas. It has a sweet taste and can be used to sweeten drinks or powdered supplements without altering blood glucose levels."
1/8 teaspoon (500 mg) in 10 oz of liquid as a nutritional sweetener. Discontinue if diarrhea occurs.
Pure Glycine Powder may be easily combined with water, fruit juice or other liquids
Serving Size: 1/8 teaspoon (500 mg)

Amount Per Serving
Glycine ... 500 mg
Keep tightly closed in a dry place; do not expose to excessive heat.
KEEP OUT OF REACH OF CHILDREN.
Pregnant or lactating women, consult your healthcare professional before taking this product.
*These statements have not been evaluated by the FDA. This product is not intended to diagnose, treat, cure, or prevent any disease.