Glycine Sticks
Metabolic Maintenance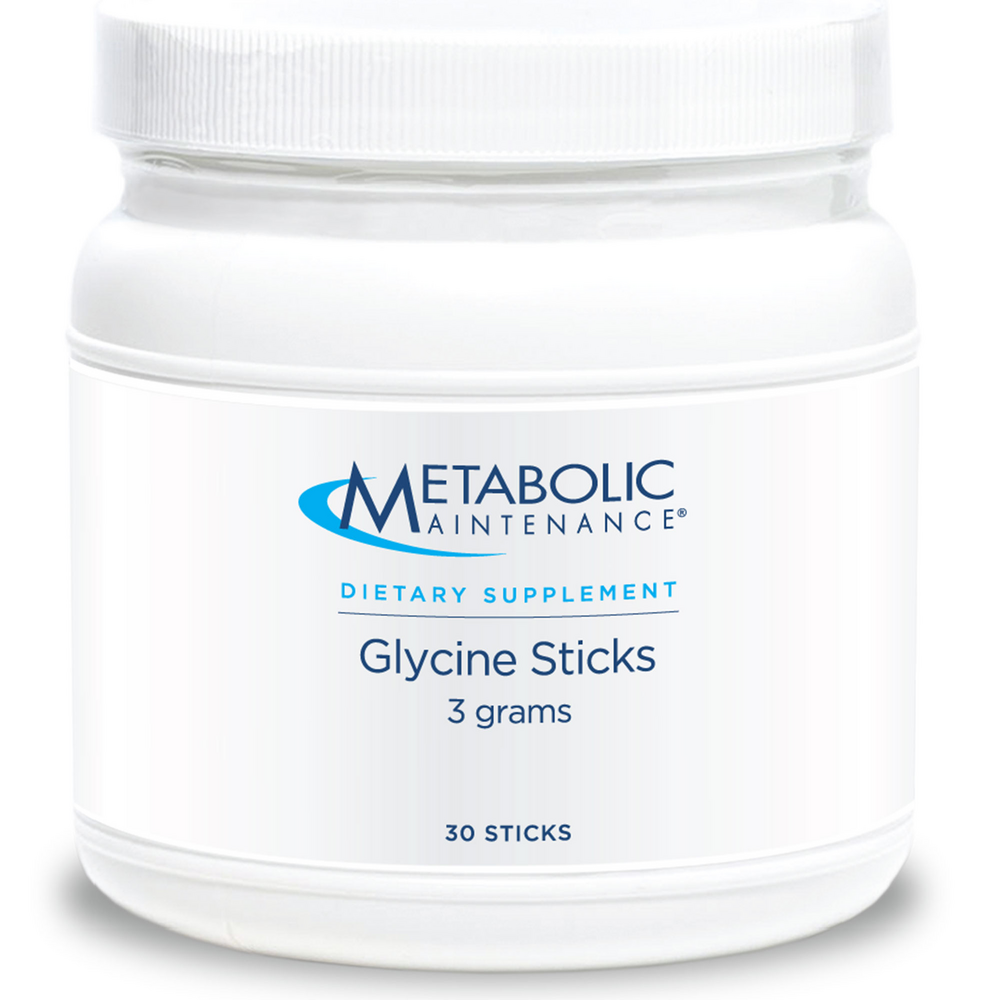 SKU: ME3-00125
Glycine is the smallest of amino acid molecules, yet extremely important in liver detoxification pathways, production of glutathione, DNA, and hemoglobin. In addition: • It is an inhibitory neurotransmitter which has recently been shown to support healthy neurological function* • It is an important component necessary for healthy REM and delta sleep patterns* Glycine is especially helpful in improving the taste of Custom Amino Acids and Custom Vitamin/Mineral Formulas. It has a sweet taste and can be used to sweeten drinks or powdered supplements without altering blood glucose levels.
One (1) stick daily, or as directed by a healthcare professional. Pure glycine powder may be easily combined with water, fruit juice or other liquids.
Serving Size: 1 stick
Amount Per Serving
Calories ... 10
Glycine ... 3g
Gluten & Excipient-free
Keep tightly closed in a cool, dry place, out of the reach of children.
Caution: Pregnant or lactating women, consult your healthcare professional before taking this product.