Glycoplex
Progressive Labs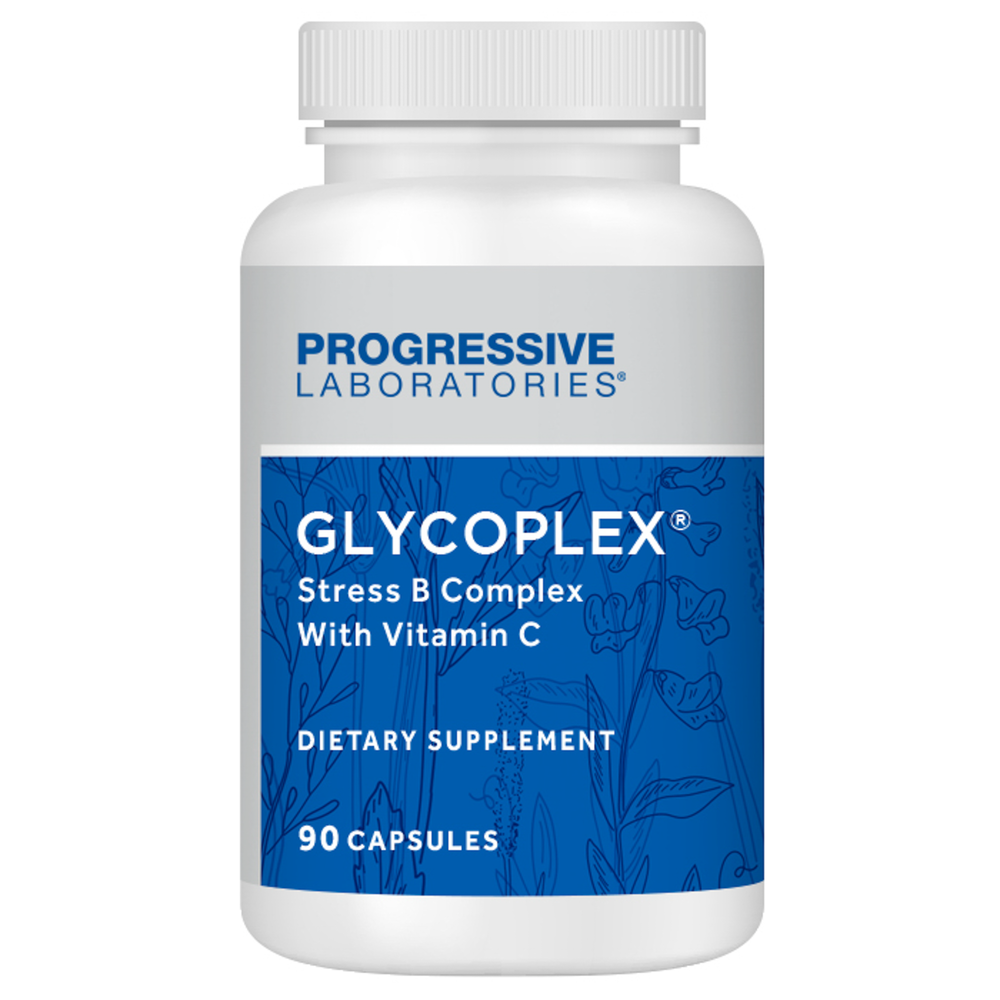 SKU: PGV-970
Glycoplex 250c is available by Progressive Labs.

Glycoplex is a Mega-B-Complex formulation, which contains the proportions of B vitamins and Vitamin C used by orthomolecular psychiatrists for blood sugar level control and behavior modification.
One (1) to three (3) capsule daily, or more, as directed by a doctor.
Vitamin C ...500mg
Thiamine (B-1) ...100mg
Riboflavin (B-2) ...100mg
Niacin (as niacinamide) ...500mg
Vitamin B-6 ...100mg
(as pyridoxine HCL)
Folate ...300mcg
Vitamin B-12 ...50mcg
(as cyanocobalamin)
Biotin ...15mcg
Pantothenic Acid ...250mg
(as calcium pantothenate)
ChromeMate GTF Chromium ...200mcg
(as chromium picolinate)
PABA ...60mg
(Para-Amino-Benoic Acid)
Inositol ...50mg
Pancrelipase ...50mg
Choline Bitartrate ...50mg
Pyloric Porcine Substance ...45mg
Lysine ...30mg
(as L-lysine monohydrochloride)
Contains - Gelatin, Rice Flour, Raw Porcine Adrenal, Pancreas, Brain, Raw Bovine Liver Concentrates, Magnesium Stearate
Keep out of reach of children.