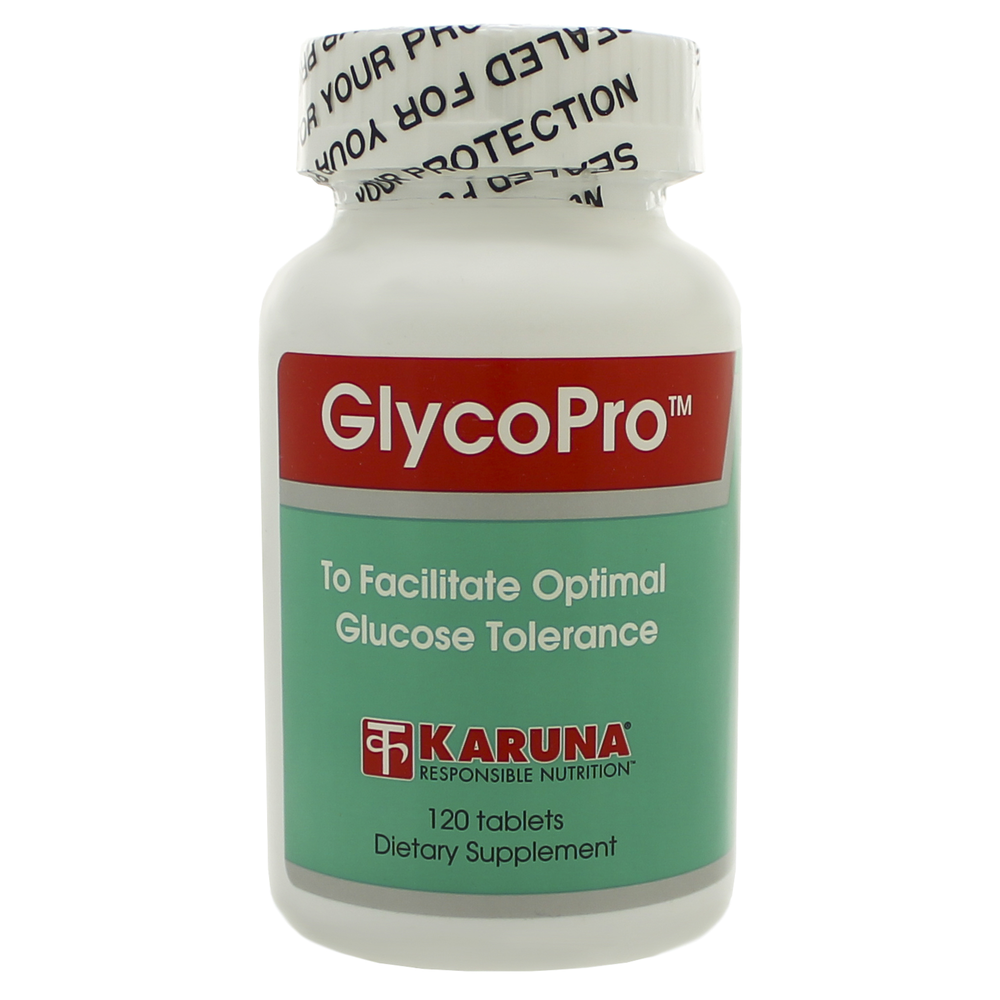 SKU: KAR-9120
GlycoPro
-Micronutrient and botanical blend for normal glucose tolerance.
GlycoPro provides a complex of nutrients, botanicals, and phytonutrients to support the intricate balance of glucose, insulin, and lipid metabolism, as well as to protect tissues exposed to glucose. Included are several nutrients important for normal glucose and lipid regulation that may frequently be low in blood and body tissues. Antioxidants supplied specifically protect tissue proteins from undesirable glycosylation. Few products can match the broad spectrum support GlycoPro provides for healthy glucose metabolism.
Adults: Four tablets daily, or as directed.
Serving Size: 4 Tablets
Amount Per Serving
Vitamin C ...1000mg
(ascorbic acid)
Vitamin D-3 ...1000 IU
(cholecalciferol)
Vitamin E ...400 IU
(d-alpha tocopherol succinate)
Vitamin B-6 ...50mg
(pyridoxine HCl)
Biotin ...2000 mcg
(d-biotin)
Magnesium ...350mg
(citrate)
Zinc ...15mg
(citrate)
Copper ...1.5mg
(citrate)
Chromium ...600mcg
(picolinate)
Alpha Lipioc Acid ...600mg
Gymnema sylvestre ...400mg
Other Ingredient: Vegetable Stearate, silica, vegetble tab.
*This statement has not been evaluated by the Food and Drug Administration. This product is not intended to diagnose, treat, cure or prevent any disease.