Glycyrrhiza glabra - licorice
Wise Woman Herbals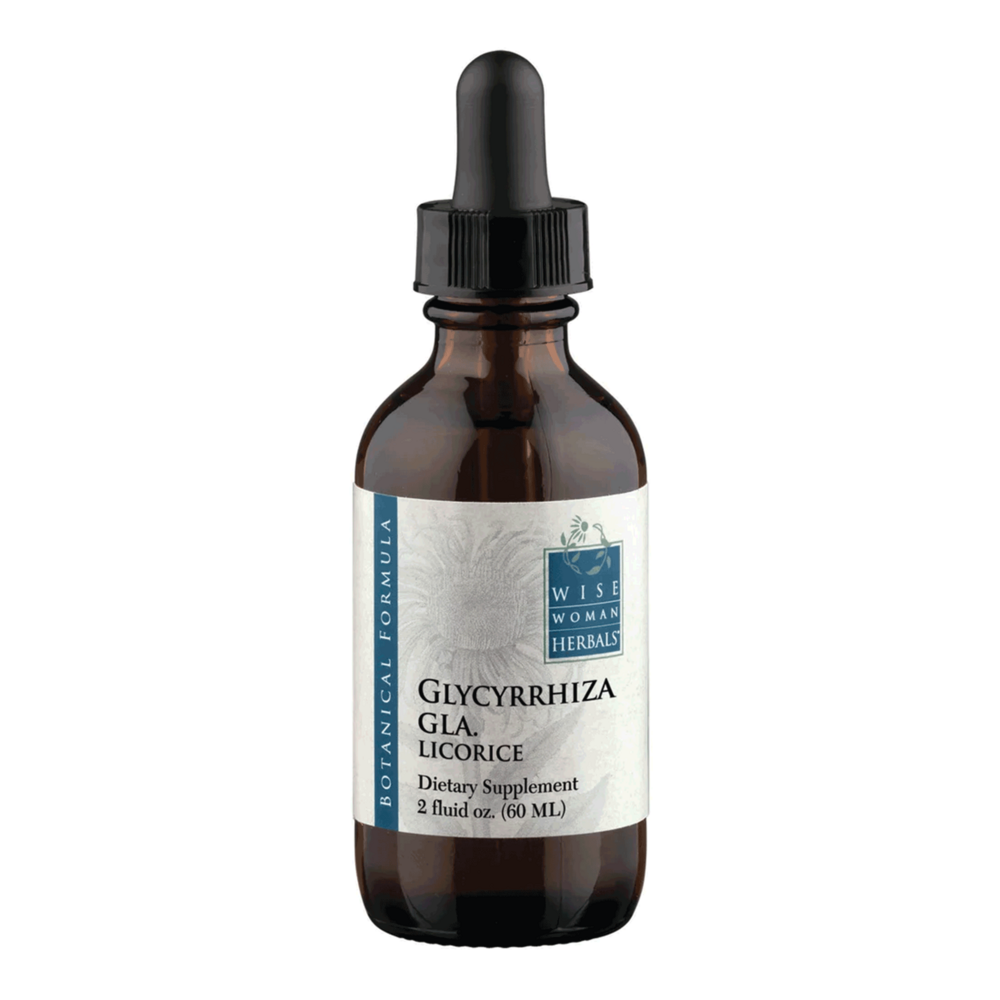 SKU: WWH-2GLYC
Glycyrrhiza Licorice from Wise Woman Herbals.
Add 20-60 drops to water, 1-4 times per day.
Organic dry root of Glycyrrhiza glabra in a base of spring water and organic alcohol.
Chronic use may mimic aldosteronism. Contraindicated in diabetes, hypertension, liver disorders and severe kidney insufficiency and hypokalemia. May potentiate potassium depletion of thiazide diuretics and stimulant laxatives, potentiates cardiac glycosides and cortisol.