Golden Milk
Gaia Herbs/Professional Solutions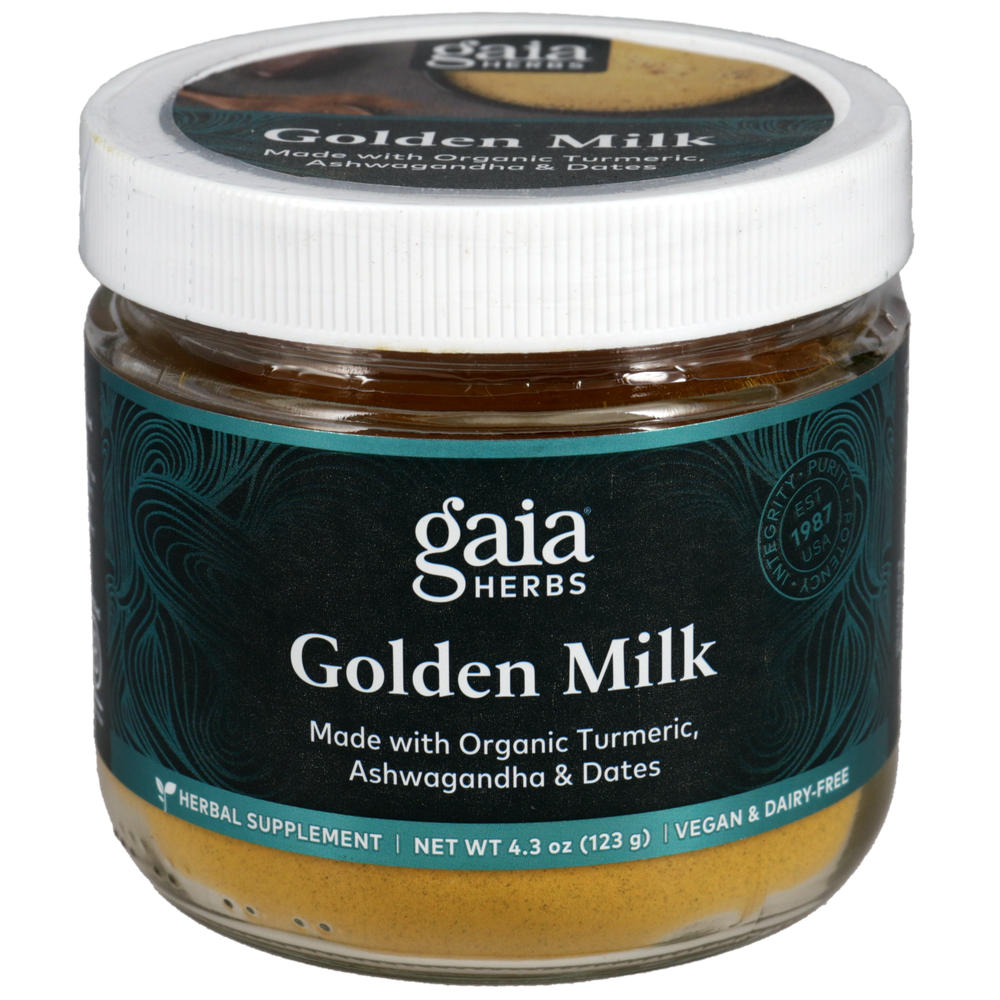 SKU: GAI-90C60002
Gaia Herbs Golden Milk is made with organic Turmeric and Ashwagandha and is based on the traditional Ayurvedic recipe that has been savored for centuries and used to support the mind and body in a number of ways.* Within the ancient branch of medicine in India known as Ayurveda, Golden Milk is a tonic that's meant to be nourishing, while also tasting delicious.
Adults take 1 teaspoon once daily mixed into any warm milk of your choice.
Serving Size: 1 Teaspoon (3.5g)
Amount Per Serving
Calories ... 15
Total Carbohydrate ... 3g
Total Sugars ... less than 1g
Golden Milk Vegan Blend ... 2,219mg
Turmeric root ▲ (curcuma longa), Date Palm fruit ▲ (Phoenix dactylifera), Cardamom seed ▲ (Elettaria cardamomum), Ashwagandha root ▲ (Withania somnifera), Vanilla bean
➕
(Vanilla planifolia), Black Pepper fruit ▲ (Piper nigrum)
Other Ingredients: Organic maltodextrin (non-GMO)
▲=Organic Ingredient
➕
= Ecologically Harvested
Not for use during pregnancy or lactation. If you have a medical condition or take medications, please consult with your doctor before using this product. Keep away from children. Store out of direct sunlight and in a cool, dry place.