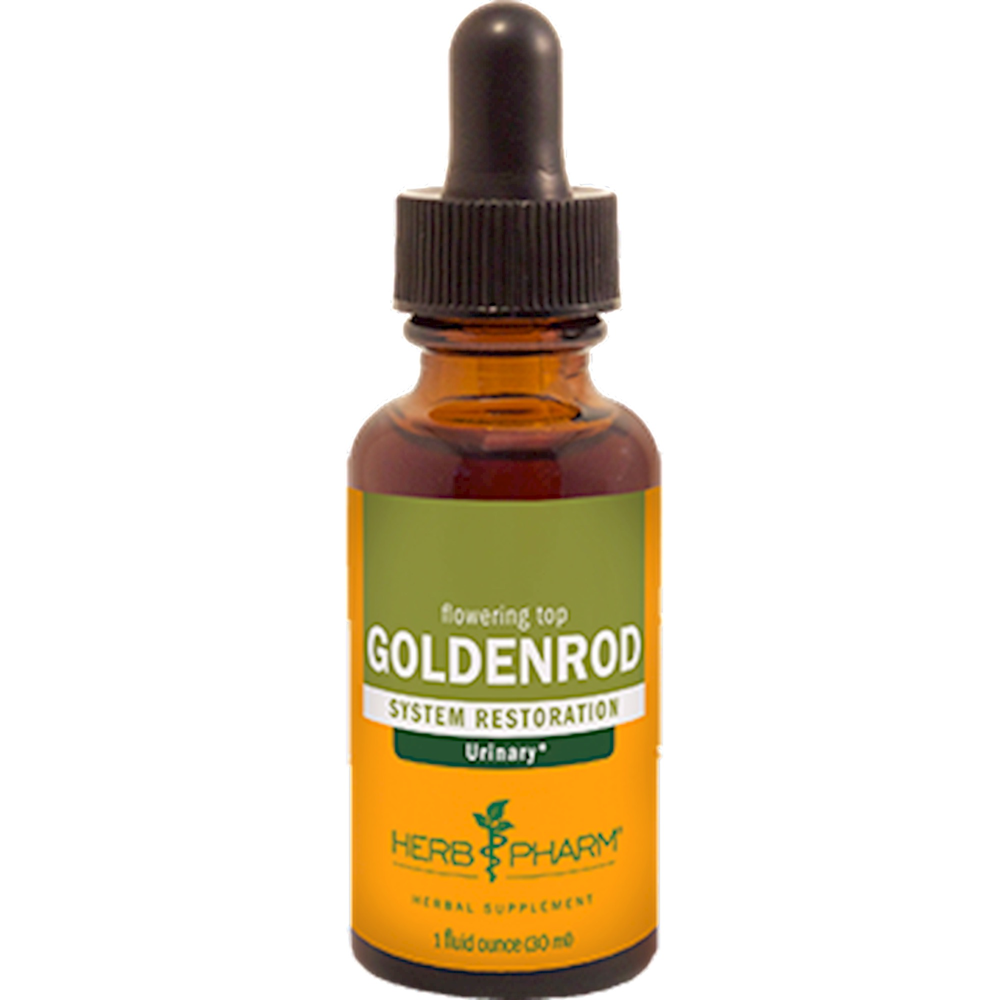 SKU: HE4-DGROD01
Goldenrod
We prepare our Goldenrod Extract from fresh (undried) flowering top of Solidago spp. plants which are certified organically grown on our own farm or are sustainably wildcrafted in their natural habitat.
To assure optimal extraction of Goldenrod's bioactive compounds, the uppermost top of the plants is hand-harvested when just beginning to flower and then taken directly to our laboratory and promptly extracted while still fresh and succulent.
Supplement Facts
Serving Size: 0.7 ml
Amount Per Serving
Goldenrod flowering top (Solidago spp.)
664mg


Other Ingredients
Certified organic cane alcohol, distilled water, vegetable glycerin & Goldenrod extractives.
Non-GMO & Gluten-Free.Suggested Use
Shake Well Before Using
Add 1 full squeeze of the dropper bulb to 2 oz. of water or juice, 2 to 5 times per day. Best taken between meals.
Cautions and Warnings
Keep Out of the Reach of Children
*These statements have not been evaluated by the Food & Drug Administration. These products are not intended to diagnose, treat, cure or prevent any disease.