G-Goldenseal Tincture
Seroyal/Genestra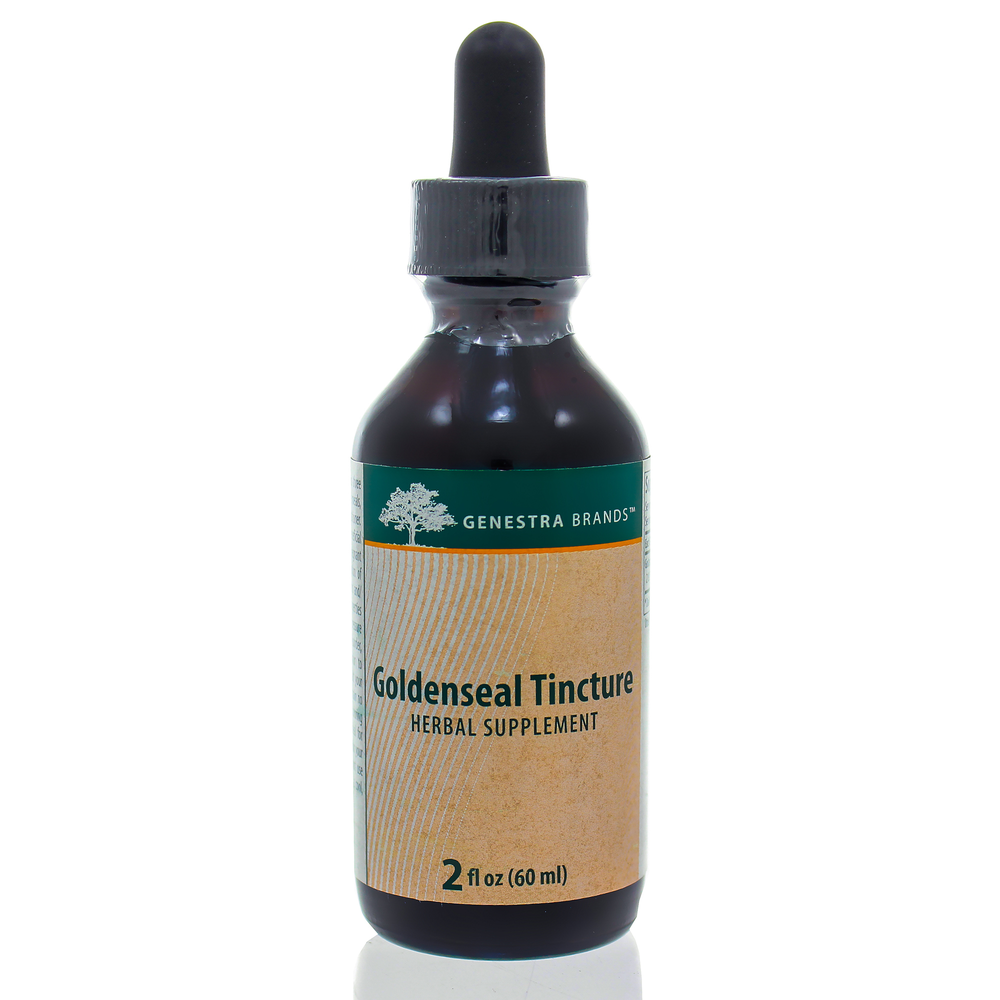 SKU: GN-11696
Goldenseal root extract in liquid
• Traditionally used in Herbal Medicine to help alleviate infectious and inflammatory conditions of the digestive tract such as gastritis
Ideal for vegans
• Convenient liquid format increase patient compliance
Goldenseal Tincture provides a source of this herb, which is traditionally used in Herbal Medicine to help alleviate infectious and inflammatory conditions of the digestive tract such as gastritis, as a bitter to aid digestion, as a bitter to increase appetite, to help relieve digestive disturbances such as dyspepsia and as a mild laxative.
Adults: Take 35 drops (1.75 ml) three times daily with water, 30 minutes before meals, or as recommended by your medical professional
Serving Size: 35 Drops (1.75 ml)

Amount Per Serving
Goldenseal Root Extract ... 1.75ml
(Hydrastis canadensis)(1:8)
218.75 mg Dried Equivalent
Other Ingredients: Purified water, ethanol
Guaranteed to contain no added starch, yeast, soy, sugar, artificial coloring or flavoring, dairy or animal products. Ideal for vegans.
If you are pregnant or breastfeeding, do not use. Consumption of Goldenseal with alcohol, other medications and/ or dietary supplements with sedative properties is not recommended. If you have blood pressure problems or if you have a kidney disorder, consult your healthcare practitioner prior to use. If symptoms persist or worsen, consult your healthcare practitioner.
This information is for professional use only and is not meant to diagnose, treat, cure, or prevent any disease or replace traditional treatment, and has not been evaluated by the FDA or NHPD.