Grape Seed (PCO) Phytosome 100mg
Integrative Therapeutics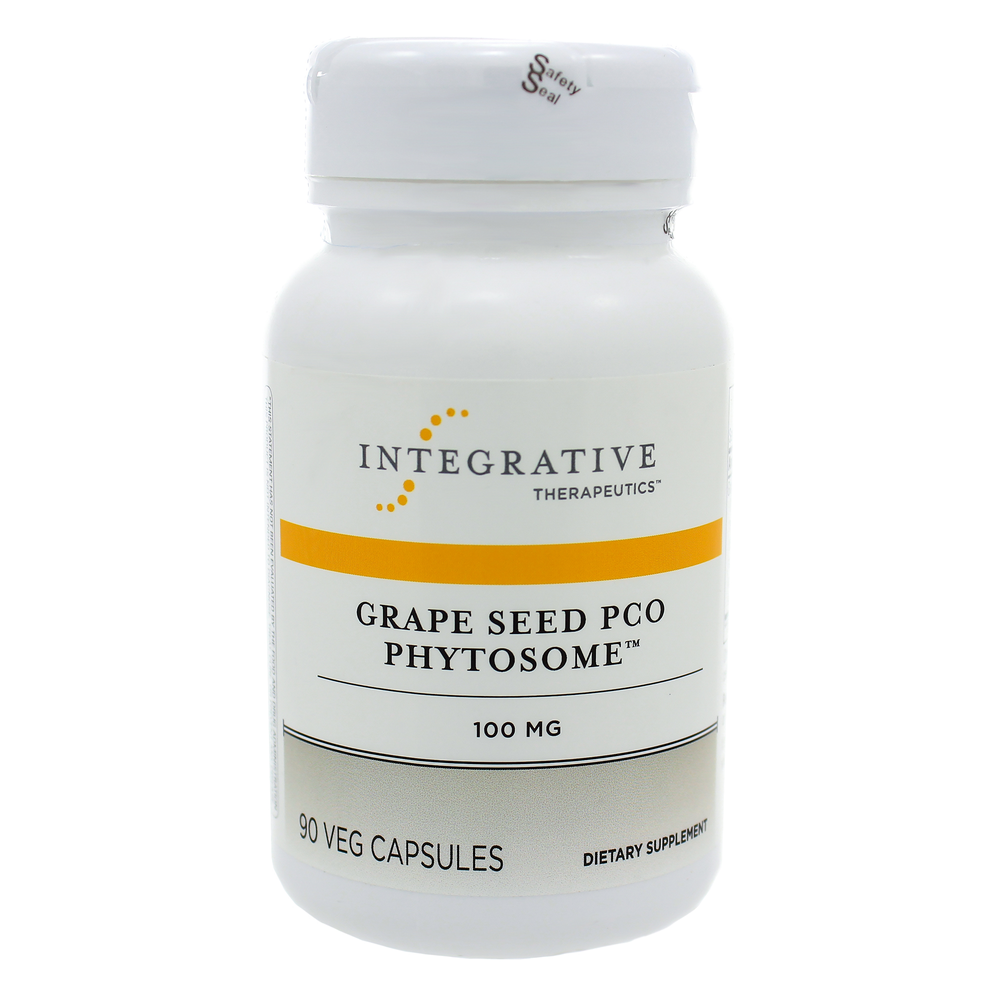 SKU: ITI-78869
Grape Seed PCO Phytosome-100 – Support Healthy Aging*
Grape Seed PCO Phytosome dietary supplement features a complex between one molecule of a procyanidolic oligomer (PCO) derived from the grape seed and two molecules of phosphatidylcholine (the chief component of lecithin) to form what is called a Phytosome. This Phytosome complex improves absorption.
The PCOs extracted from grape seed have the ability to protect against both water and fat-soluble free radicals, offering protection to the cells against oxidation.*
Take 1 capsule three times daily, or as recommended by your healthcare professional.
Serving Size: 1 Veg Capsule
Amount Per Serving
Grape Seed Phytosome™ ... 100mg
(Vitis vinifera)
One part Grape Seed Extract, standardized to contain 95% polyphenols including procyanidolic oligomers (PCOs), bound to two parts phosphatidylcholine (soy) using a proprietary process for improved absorption†
Other Ingredients: cellulose, vegetable capsule (modified cellulose), modified cellulose gum, and magnesium stearate.
Grape Seed PCO Phytosome™ Does Not Contain
artificial coloring
artificial flavoring
corn
dairy products
gluten
ingredients of animal origin
preservatives
salt
sugar
wheat
yeast
If pregnant, nursing, or taking prescription drugs, consult your healthcare professional prior to use.