Great White Lung Formula
Kan Herb Company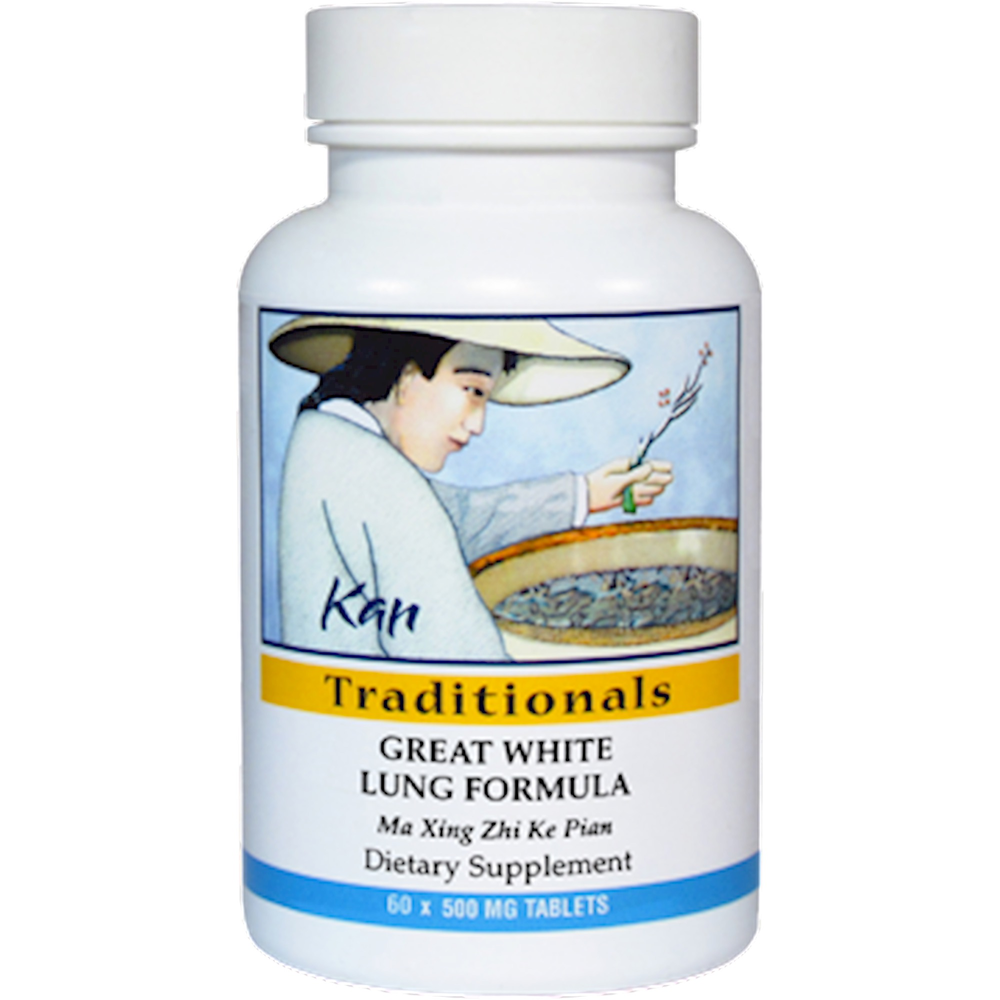 SKU: KA3T-GLF60
Great White Lung Clearing is available in a 60 & 120 tablet form, as well as 1 oz. bottle.
1-2 tablets, 2-3 times daily (recommended for adults)
Platycodon root (jie geng)
Apricot seed (xing ren)
Perilla leaf (zi su ye)
Chinese licorice root (gan cao)
Tangerine dried rind of mature fruit (chen pi)
Gypsum (shi gao)
Honey (feng mi)
Talcum (hua shi)

50 mg excipients & binders :
silicon dioxide (glidant/dehydrant), stearic acid (lubricant/binder), microcellulose (coating)
Keep out of reach of children. Store at room temperature.