Green and White Tea Force
New Chapter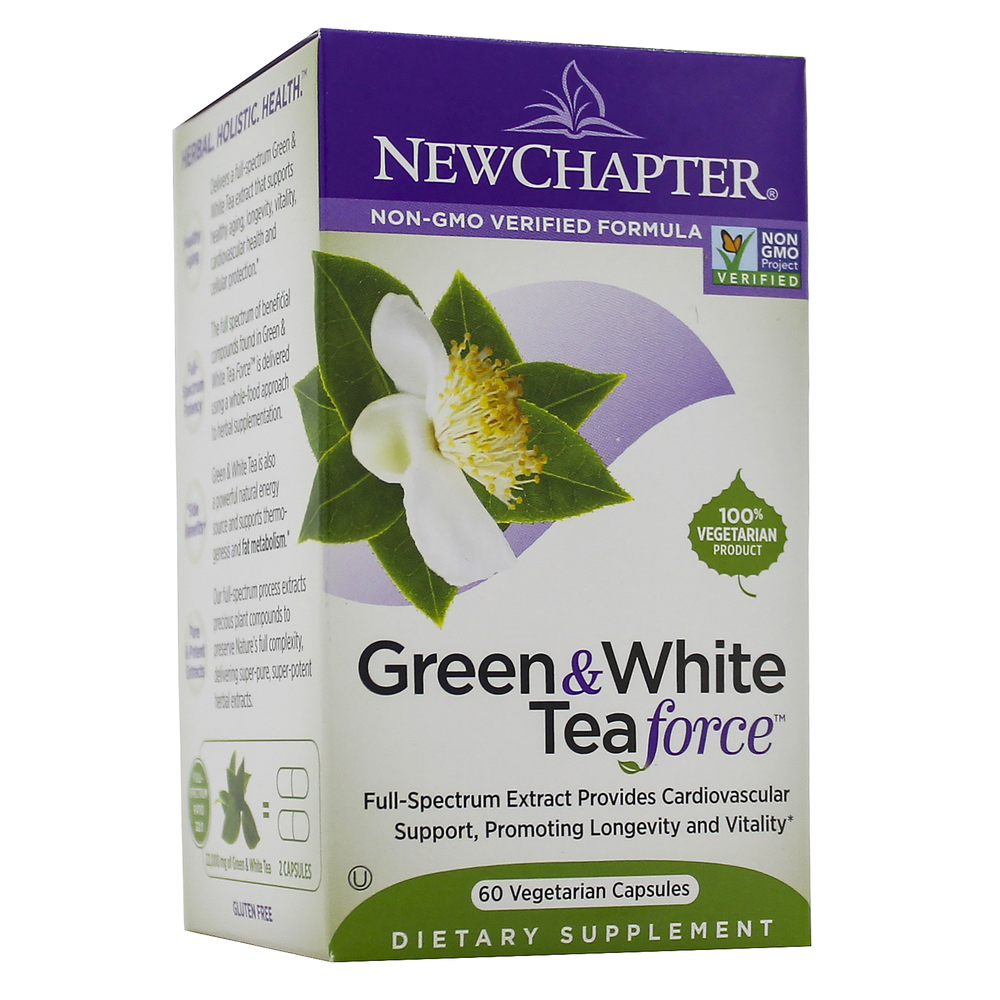 SKU: NCH-4501
Full-Spectrum Extract Provides Cardiovascular Support, Promoting Longevity & Vitality*
-Promotes Healthy Aging*
-Only Gentle Extraction Methods
-100% Vegetarian
Many companies isolate elements from an herb, concentrate them, and label it "whole herb." New Chapter delivers the wisdom of whole food. Using only natural supercritical CO2 or traditional techniques of extraction, our Force extracts guarantee the fullest spectrum of beneficial phytonutrients in their natural profile.
-Delivers a full-spectrum Green & White Tea extract that supports healthy aging, longevity, vitality, cardiovascular health and cellular protection.*
-The full spectrum of beneficial compounds found in Green & White Tea Force® is delivered using a whole-food approach to herbal supplementation.
-Green & White Tea is also a powerful natural energy source and supports thermogenesis and fat metabolism.*
-Our full-spectrum process extracts precious plant compounds to preserve Nature's full complexity, delivering super-pure, super-potent herbal extracts.
Two Capsules daily.
Serving Size: 2 Capsules

Amount Per Serving
Organic Green and White Teas ... 1000mg
(Camellia sinensis) (leaf) aqueous extract
Other ingredients: Hypromellose (capsule).
Naturally gluten free; 100% vegetarian; no artificial flavors or colors.
The naturally occurring caffeine in this product varies between 20 and 80 mg per serving.
Caution: As with any dietary or herbal supplement, you should advise your health care practitioner of the use of this product. If you are nursing, pregnant, or considering pregnancy, you should consult your health care practitioner prior to using this product.
* These statements have not been evaluated by the Food and Drug Administration. This product is not intended to diagnose, treat, cure, or prevent any disease.
It looks like there are no similar
products available