Griffonex-5HTP
Health Concerns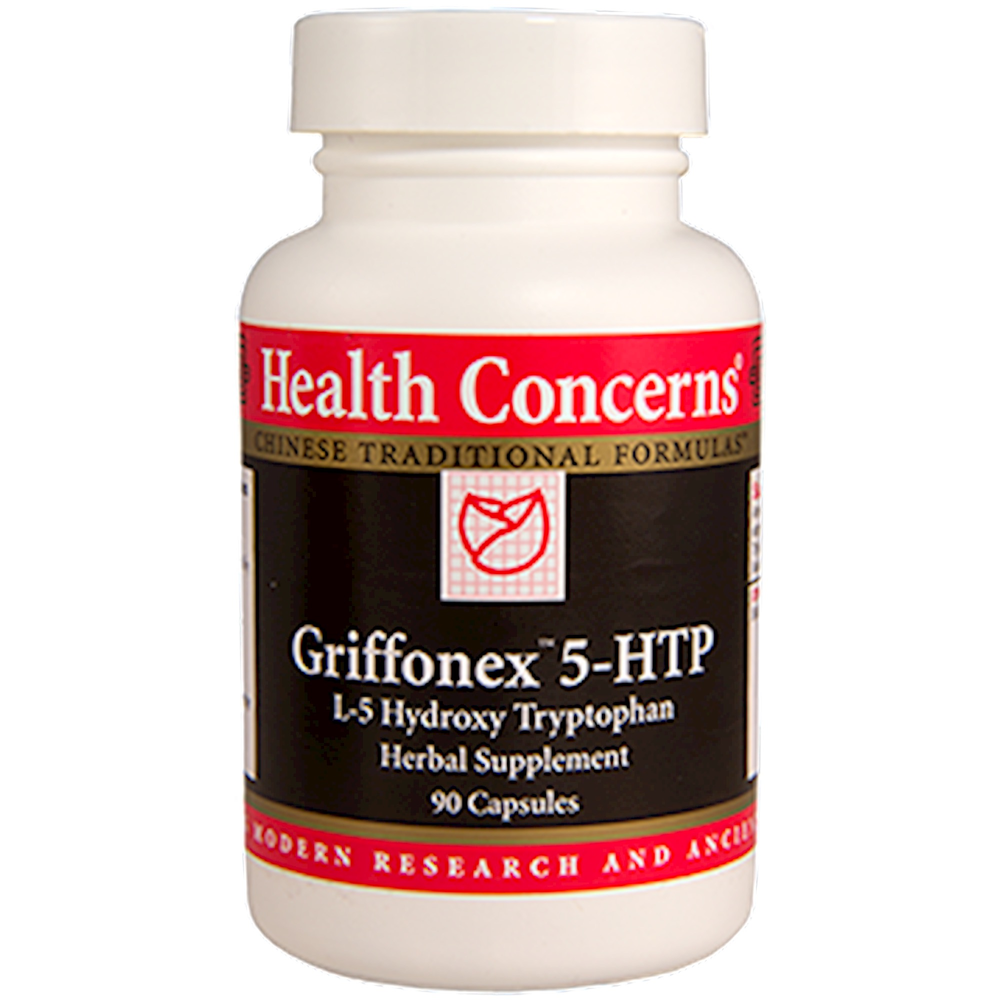 SKU: HE2-1HG700090
L-5 Hydroxy Tryptophan Herbal Supplement
Internal:
Take between meals 1-3 caps, 1-3 times per day between meals or forty-five minutes before bed. If nausea occurs, reduce dosage and/or take with meals.
Serving Size:
1 capsule
Amount Per ServingProprietary Blend
... 50mg
50mg L-5HTP (5-hydroxytryptophan) extracted from Griffonia seeds.
Other Ingredients:
Microcrystalline Cellulose, Silicon Dioxide, Magnesium Stearate, HPMC
Contraindications: Not recommended with other antidepressants especially MAO inhibitors or Selegiline, an anti Parkinsons drug, pregnancy, young children.
This product is not intended for use by pregnant women.