Grow and Thrive Liquid
Kan Herb Company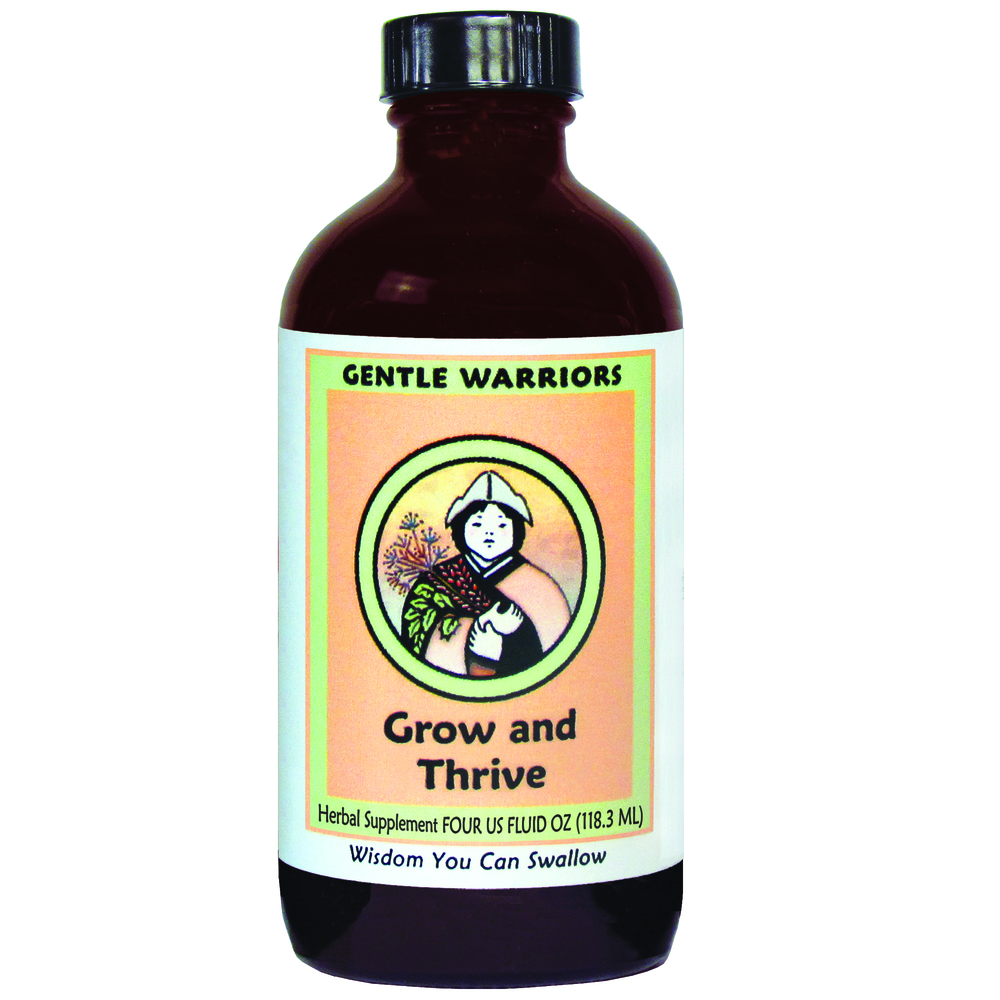 SKU: KA3G-GT4
Grow and Thrive is available in a 1, 2 & 4 oz form.
Water 48% to 54%

Vegetable Glycerin 24% to 26%

Alcohol 10% to 12% per volume

To evaporate alcohol, place in hot water.
0-4 years (15-30 drops). 4-8 years (30-45 drops). 8-12 years (45-60 drops). 12-adult (60-90 drops). Always use 2-3 times daily.
Hyacinth bean
Chinese yam root
Lycium fruit
Poria sclerotium medulla
Jobs tears seed
Lotus seed
Euryale seed
Roasted Chinese hawthorn fruit
Platycodon root
Tangerine dried rind of mature fruit
Radish seed
Phragmites rhizome
Fennel fruit
Magnolia bark
Fried kudzu root
Keep out of reach of children. Store at room temperature.