Guna-Dermo
GUNA Biotherapeutics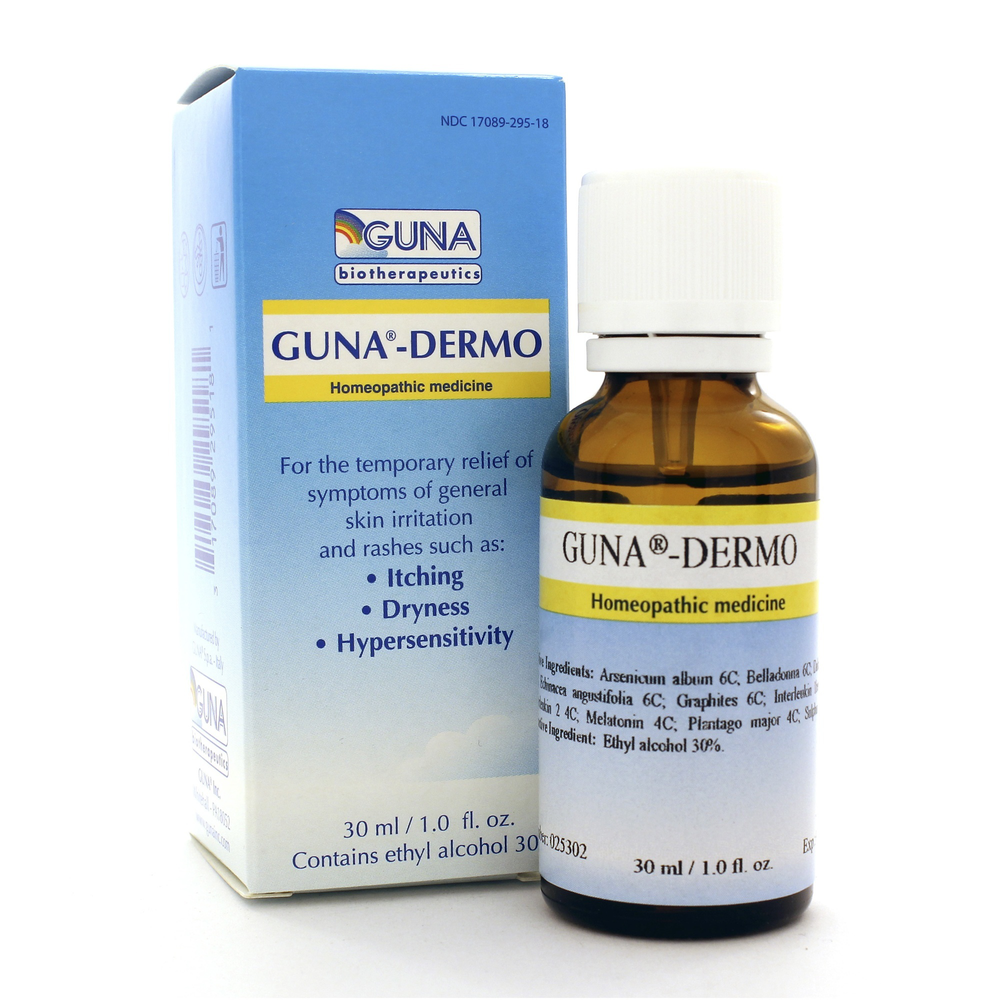 SKU: GUNA-29518
Temporary relief of symptoms of general skin irritation and rashes, such as: itching; dryness; hypersensitivity.
10 drops 3 tims a day in a little water. Take 15 minutes before meals.
Arsenicum album 6C HPUS, Belladonna 6C HPUS, Dulcamara 6C HPUS, Echinacea angustifolia 6C HPUS, Graphites 6C HPUS, Interleukin 1beta 7C, Interleukin 2 4C, Melatonin 4C, Plantago major 4C HPUS, Sulphur 6C HPUS
Stop use and ask a doctor if symptoms persist for more than 5 days. Keep out of reach of children.
It looks like there are no similar
products available