Guna-Liver
GUNA Biotherapeutics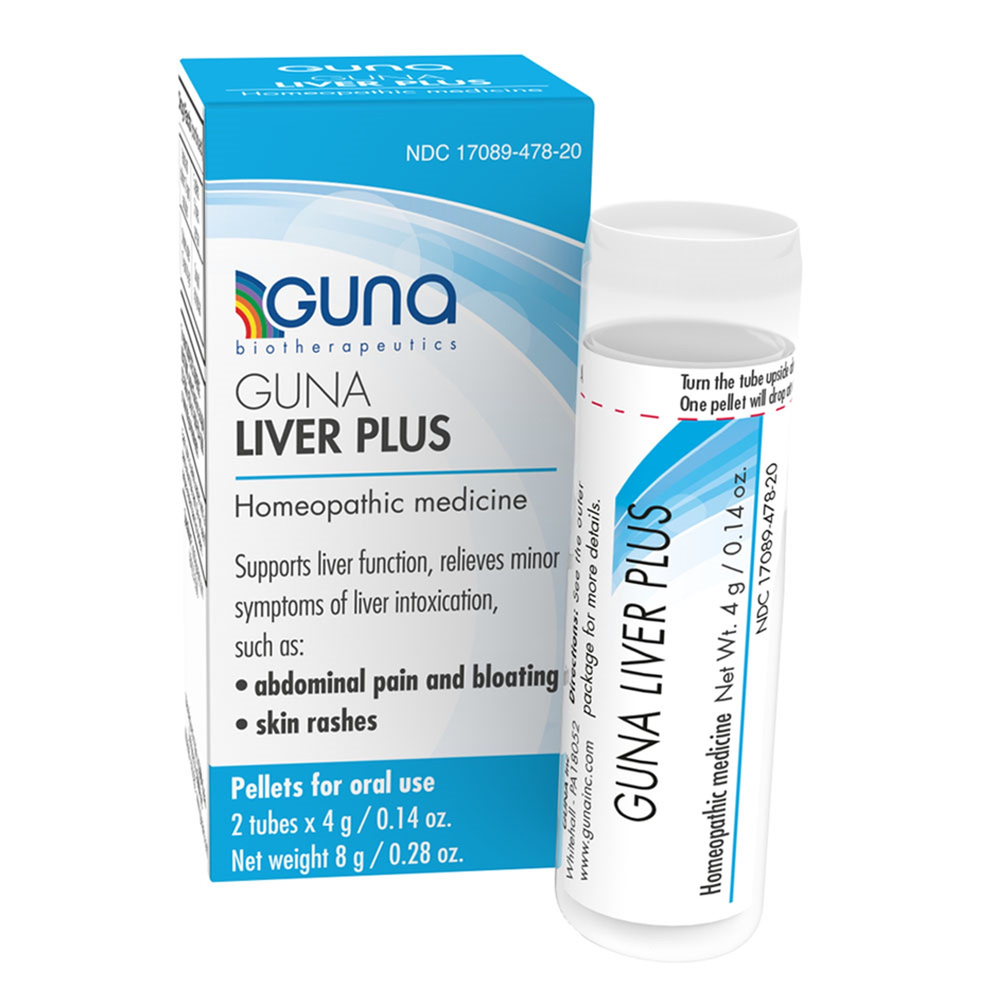 SKU: GUNA-31120
Temporary relief of symptoms of colic and gas pains, such as: bloating; general aches and pains
Hold tube upside down and rotate cap twice to release 1-3 pellets into cap. Remove cap and place pellets directly into mouth. Do not touch pellets with fingers or hand. Adults: 3 pellets 2-3 times daily. Take 15 minutes before meals.
Carduus mar 2X HPUS, Ceanothus 6X HPUS, Chelidonium majus 2X HPUS, Chionanthus 6X HPUS, Cholinum 4X HPUS, Cobalamin 4X, Fumaricum ac 4X HPUS, Gal bladder, Porcine 8X, Hepar suis 6X HPUS, Inositol 4X, Jejunum, Porcine 8X, Kali sulphuricum 6X, 8X, 12X HPUS, Leptandra 6X HPUS, Lycopodium clavatum 6X HPUS, Natrum oxalaceticum 4X HPUS, Nat pyr 4X HPUS, Natrum sulphuricum 6X, 8X, 12X HPUS, Niacin 6X, Pancreas suis 8X HPUS, Pyridoxinum hydrochloricum 6X HPUS, Riboflavinum 6X HPUS, Spleen, Porcine 8X, Taraxacum 2X HPUS, Thiaminum hydrochloricum 6X HPUS
Keep out of reach of children.
If pregnant or breast-feeding, ask a health professional before use.
It looks like there are no similar
products available