Guna-Rhino Nose Spray
GUNA Biotherapeutics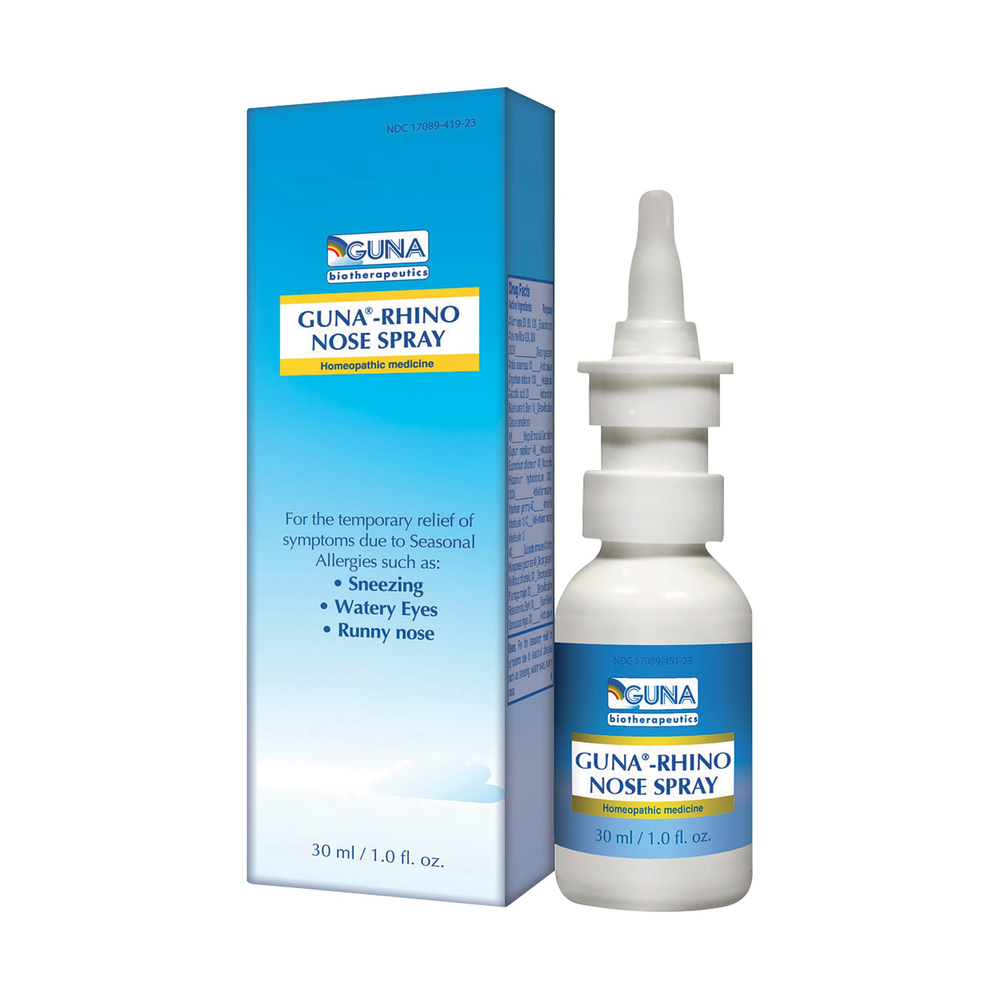 SKU: GUNA-41923
temporary relief of symptoms due to seasonal allergies, such as: sneezing; watery eyes; runny nose.
Spray into nose. Adults and children 6 years and over: use 2 sprays 3-5 times daily. Children under 6 years: use 1 spray 3-5 times daily.
Allium cepa 6X, 8X, 12X HPUS, Apis mellifica 6X, 12X, 30X, 200X HPUS, Aralia racemosa 1 HPUS, Argentum nitricum 10X HPUS, Ascorbic acid 2X, Black currant, Bark 1X, Cistus canadensis 4X HPUS, Copper gluconate 4X, Euphorbium officnarum 4X HPUS, Histaminum hydrochloricum 30X, 200X HPUS, Interferon gamma 4C, Interleukin 10 4C, Interleukin 12 4C, Manganese gluconate 4X, Melilotus officinalis 3X HPUS, Plantago major 2X HPUS, Rosa canina, Bark 1X, Sambucus nigra 2X HPUS
Keep out of reach of children.
If pregnant or breast-feeding, ask a health professional before use.
It looks like there are no similar
products available