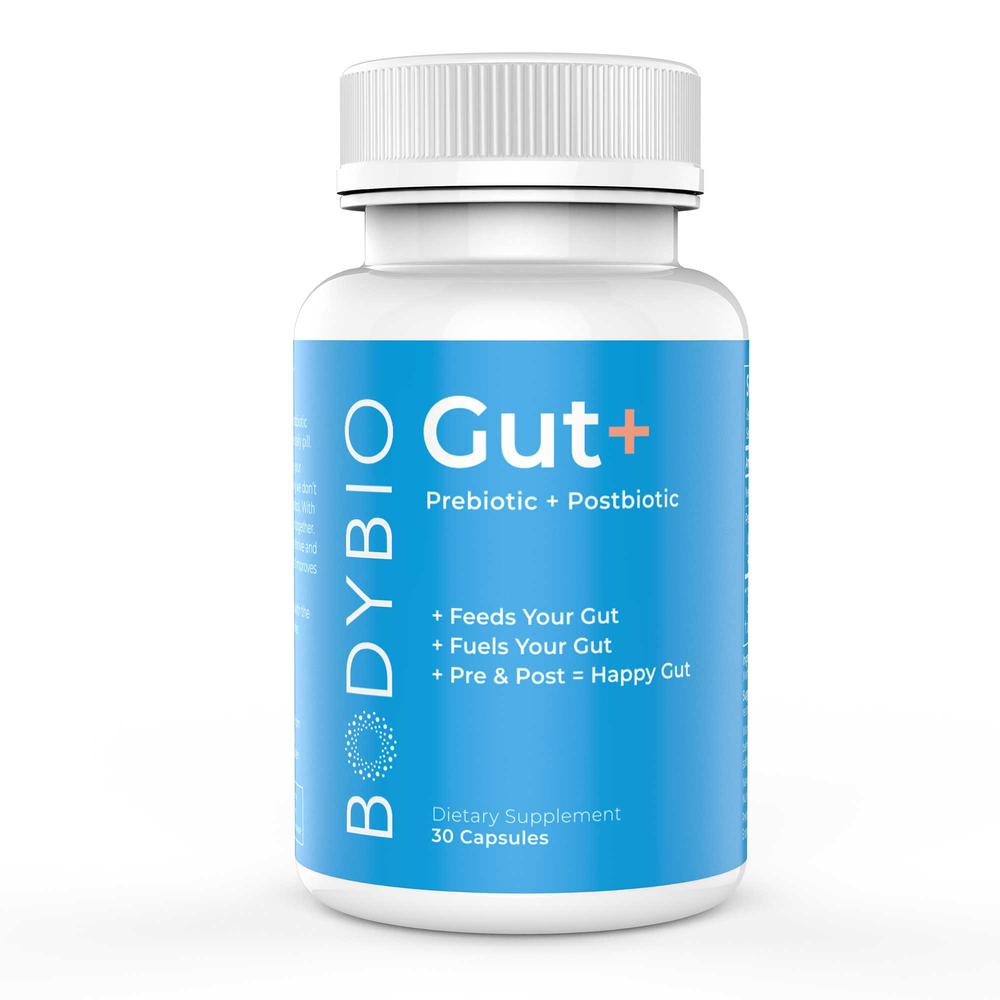 SKU: KAN-GUT30
Introducing Gut+. A prebiotic plus postbiotic butyrate. All smartly packed into one daily pill.|

If it's not actively working to improve your health, it's not in the bottle. That's why we don't include unnecessary bacteria (probiotics). With Gut+, prebiotics and postbiotics work together.

As a result, your commensal bacteria thrive and do what they do best. Ultimately, that improves your overall health.* Give your gut the right food it needs with the right byproducts it needs for a healthier, happier you.*


Suggested Use:
Take 1 capsule daily, with food or as recommended by your HCP.


Serving Size: 1 Capsule

Amount Per Serving
NewBiome® Tributyrin Powder … 500 mg †
PreforPro® … 15 mg †
LH01 - Myoviridae, LL5 - Siphoviridae
T4D - Myoviridae, LL12 – Myoviridae

Other Ingredients: Vegetable capsule (Hydroxypropyl Methylcellulose), organic brown rice flour.


Non-GMO formula and is free from allergens (peanuts, tree nuts, milk, eggs, wheat/gluten, soy, fish/shellfish), also gluten free and glyphosate free.


PreforPro® is a registered trademark of NNB Nutrition




Warning: If pregnant or nursing, consult your physician before use. Keep out of reach of children. Do not use if safety seal is broken. Keep closed in a dry place.

It looks like there are no similar
products available