Gynecrine
Progressive Labs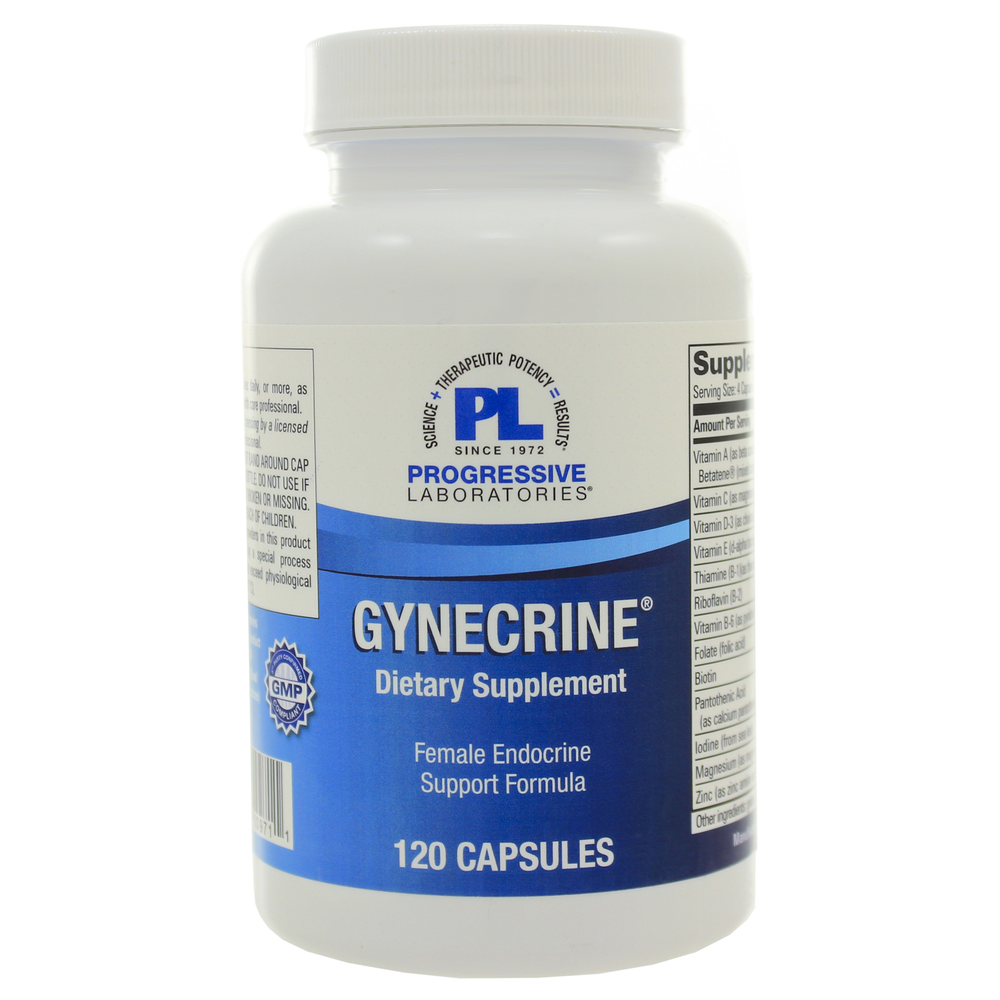 SKU: PGV-971
This product is the female endocrine axis with supportive vitamins and minerals.
For female endocrine support, 4 capsules daily.
4 Capsules contain:
Vitamin A (as beta carotene)...3000IU
Vitamin C (as ascorbic acid)...500mg
Vitamin D3 (as cholecalciferol)...400IU
Vitamin E (d-alpha tocopheryl succinate)...100IU
Thiamin (B1)...25mg
Riboflavin (B2)...25mg
Vitamin B6 (as pyridoxine HCl)...25mg
Folate (folic acid)...400mcg
Biotin...50mcg
Pantothenic Acid (as calcium pantothenate)...100mg
Iodine (from sea kelp)...150mcg
Magnesium (as magnesium ascorbate)...125mg
Zinc (as zinc amino acid chelate)...15mg
Manganese (as manganese amino acid chelate)...20mg
Chromium (as chromium nicotinate)...200mcg
Tyrosine (L-tyrosine)...250mg
Lysine (L-lysine)...250mg
PABA (para amino benzoic acid)...100mg
Bioflavonoid 5X Complex...120mg
Choline (as choline bitartrate)...50mg
Inositol...50mg
Proprietary Glandular Blend...300mg

OTHER INGREDIENTS: magnesium stearate and gelatin.