Harmonize Earth & Water Liquid
Kan Herb Company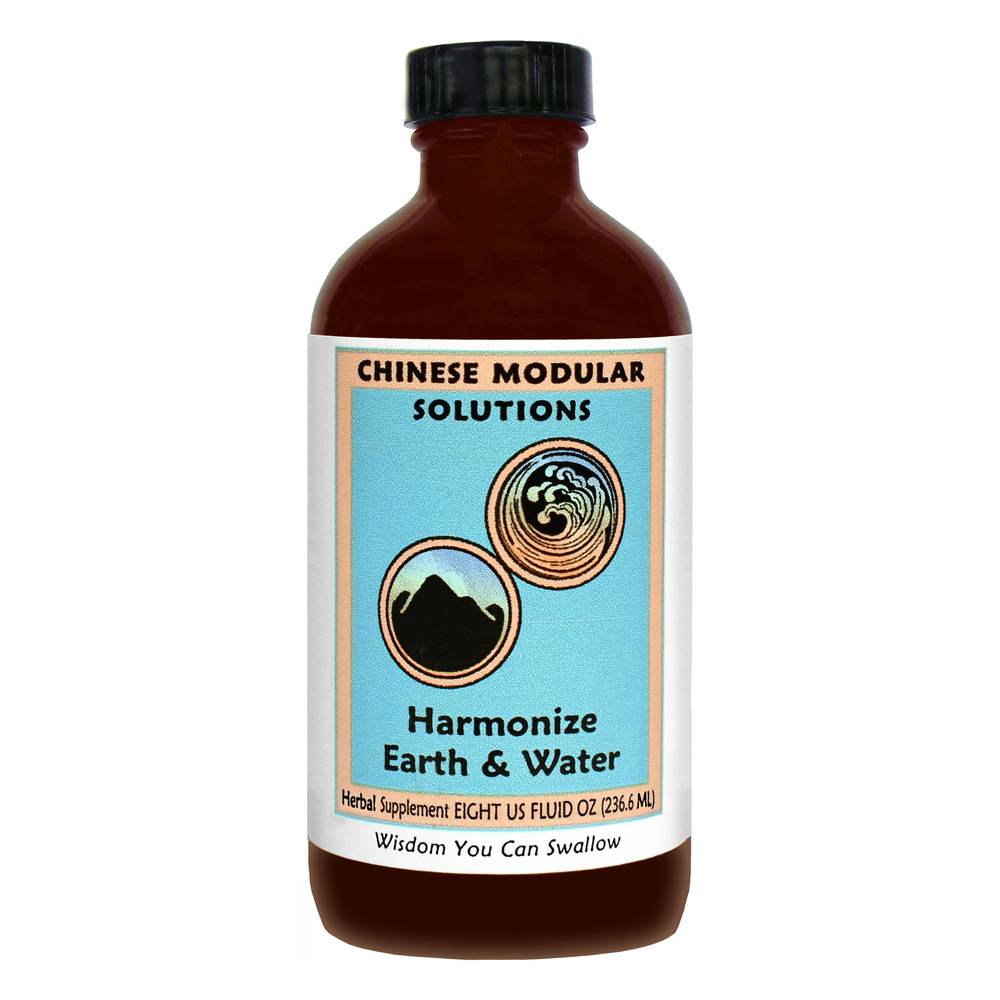 SKU: KA3C-HSK8
This formula consolidates Moisture and Qi, disperses Qi, Moisture and Blood,
replenishes Essence, and dispels Dampness, Wind, and Cold, while fortifying the will
-Helps reduce occasional water retention, and loose stool accompanied by
feelings of heaviness and fatigue
-Eases sore, tender muscles and joints, occasional weakness of low back and legs
-Aids in reducing nausea and loss of appetite during chemotherapy
-Relieves occasional sensitivity to cold, dryness, and humidity
1-1.5 dropperfuls, 2-4 times per day. Shake well before every use.
In Pinyin:
Huang qi, Fu ling, Zhu ling, Ze xie, Bai zhu, Bian xu, Shi jun zi, Shi jun zi,
Qian shi, Chen pi, Zhi ke, Gan cao, Fang feng.

In common:
Astragalus root, Poria, Zhu ling sclerotium Asian water plantain rhizome, White atractylodes rhizome, Knotweed herb, Quisqualis fruit, Euryale seed, Tangerine died rind of mature fruit, Bitter orange mature fruit, Chinese licorice root, Siler root.
Water 55%-65%, Alchohol 18%-22%.
Use only as directed by your health care provider and seek their advice if pregnant or nursing.
Keep out of reach of children.
Store at room temperature, keep tightly capped and out of direct sunlight.