Harmonize Fire & Metal Liquid
Kan Herb Company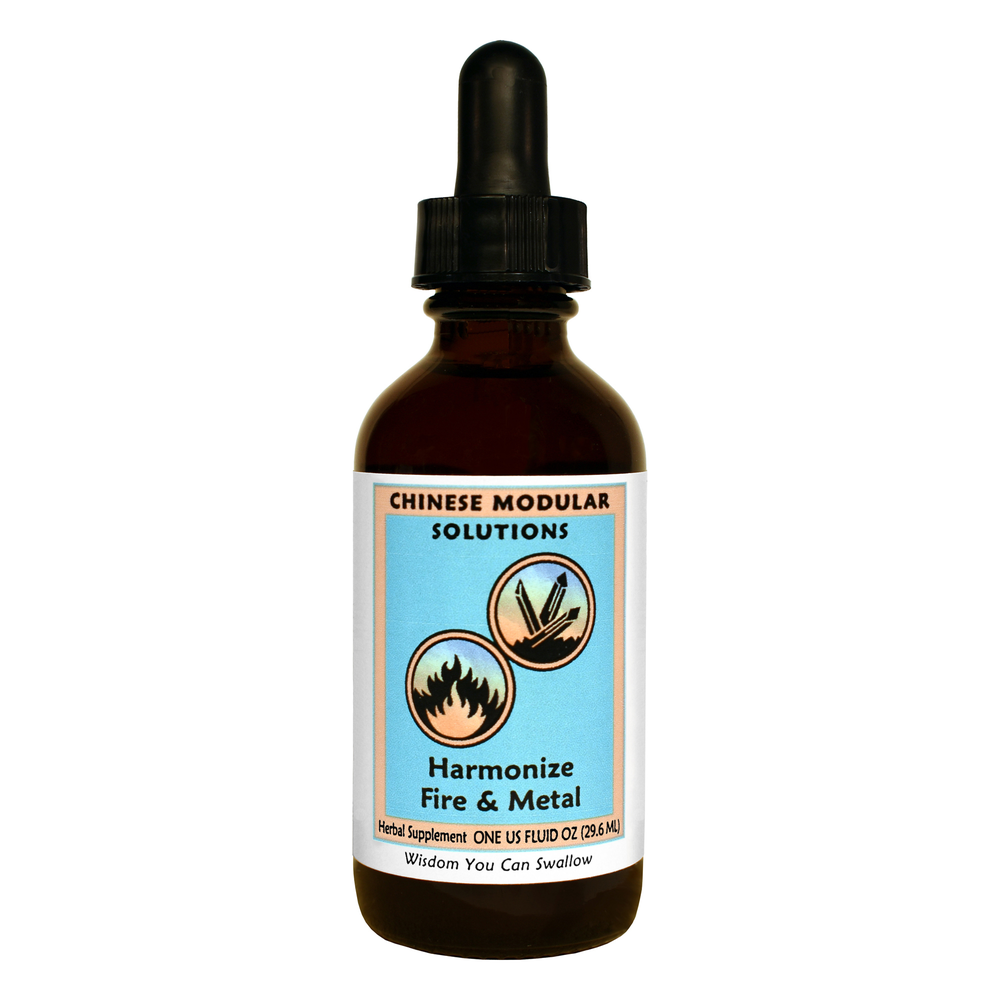 SKU: KA3-HHL1
Functions:
This formula tonifies Blood and Moisture, consolidates Qi and Moisture, disperses Qi and Blood, dispels Heat and Phlegm, and calms the Mind.
Indications (Symptoms):
-Helps reduce occasional anxiety and difficult breathing, promoting sound sleep
-Eases temporary skin disorders such as hives, rashes, flushing or sweating aggravated by worry or anxiety; skin alternately clammy and dry
-Aids in relieving occasional painful cough with scanty phlegm, hoarse or sore throat
-Soothes sensitivity to heat and dryness

Take 2-3 squirts, 2-4 times per daiy
1 squirt= 1/2 dropperful= 30 drops= approximatly 1ml
Pin Yin Herb
-Common Name

Mao dong qing
-Pubescent holly root
Bai he
-Browns lily bulb
Ling zhi
-Reishi fruiting body
Duan ci shi
-Magnetite
Bao mu fu shen
-Poria with wood root
Gua lou zi ren
-Trichosanthes seed
Huang qin
-Chinese skullcap root
Jie geng
-Platycodon root
Wu wei zi
-Schisandra fruit
Yuan zhi da
-Polygala root
Zhe bei mu
-Zhejiang fritillary bulb
Gan cao
-Chinese licorice root
Fa ban xia
-Licorice cured pinellia rhizome

Water: 55% to 65% by volume
Alcohol: 18% to 22% by volume
*To evaporate alcohol, place drops in hot water
Shake well before every use.
Use only under the direct supercision of a qualified health care practitioner, seek their advice if pregnant or nursing. Keep out of reach of children. Keep tightly capped and out of direct sunlight. Store at room temperature.