Harmonize the Stomach
Kan Herb Company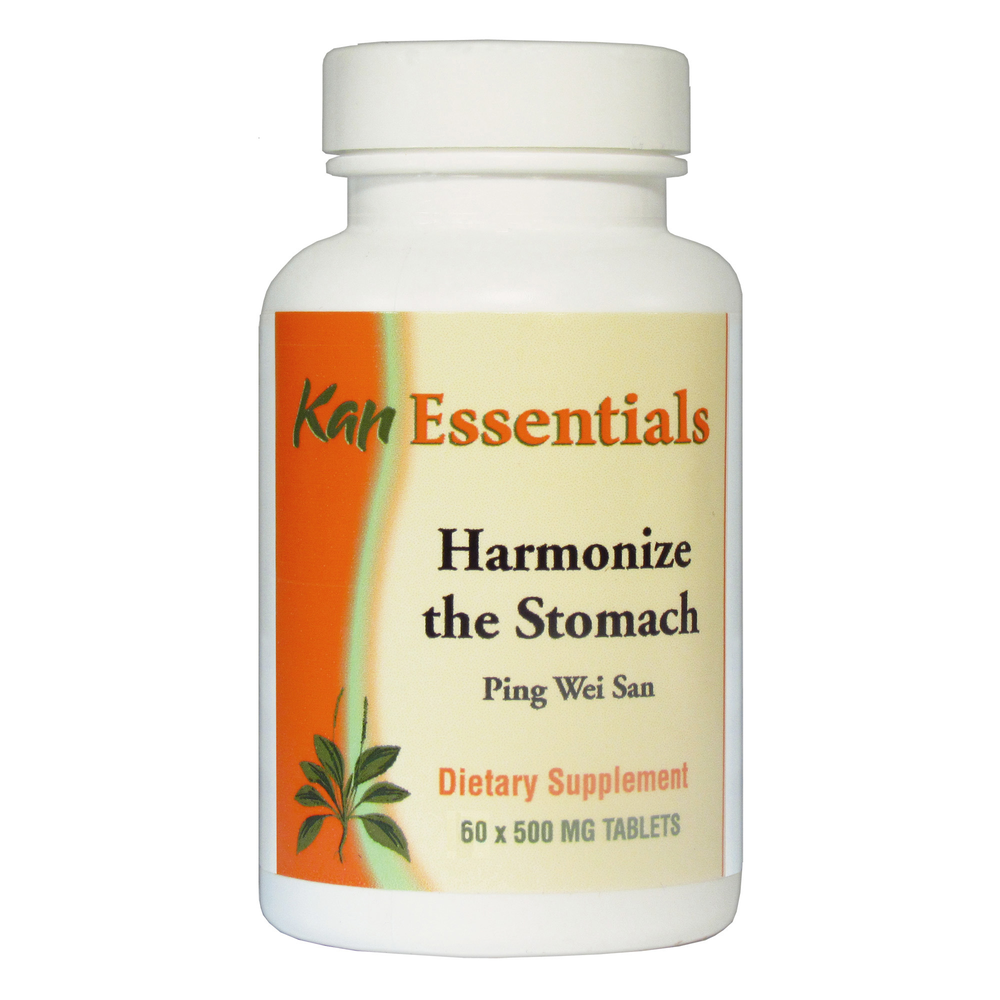 SKU: VHS60
This formula dries Damp, nourishes Spleen, promotes movement of Qi, and harmonizes
the Stomach.
Indications:
-Occasional nausea, vomiting, abdominal distention or pain
-Slightly purplish tongue
-Slightly forceful pulse
2-3 times daily
1-10 lbs ... 1/4 tab
11-20 lbs ... 1/2 tab
21-35 lbs ... 1 tab
36-75 lbs ... 2 tabs
76-100 lbs ... 3 tabs
Common names:
Cang-zhu atractylodes rhizome, Tangerine dried rind of mature fruit, Magnolia bark,
Red jujube fruit, Chinese licorice root, Dried ginger rhizome.
Pinyin names:
Cang zhu, Chen pi, Hou po, Hong zao, Gan cao, Gan jiang.
Inactive ingredients: silicon dioxide (glidant/dehydrant), stearic acid (lubricant/
binder), microcellulose (coating)
Use only as directed by your health care professional and seek their advice if pregnant or nursing.
Keep out of reach of children, keep tightly capped and out of direct sunlight, and store at room temperature.
It looks like there are no similar
products available