Hawthorn Berry A/F
Gaia Herbs/Professional Solutions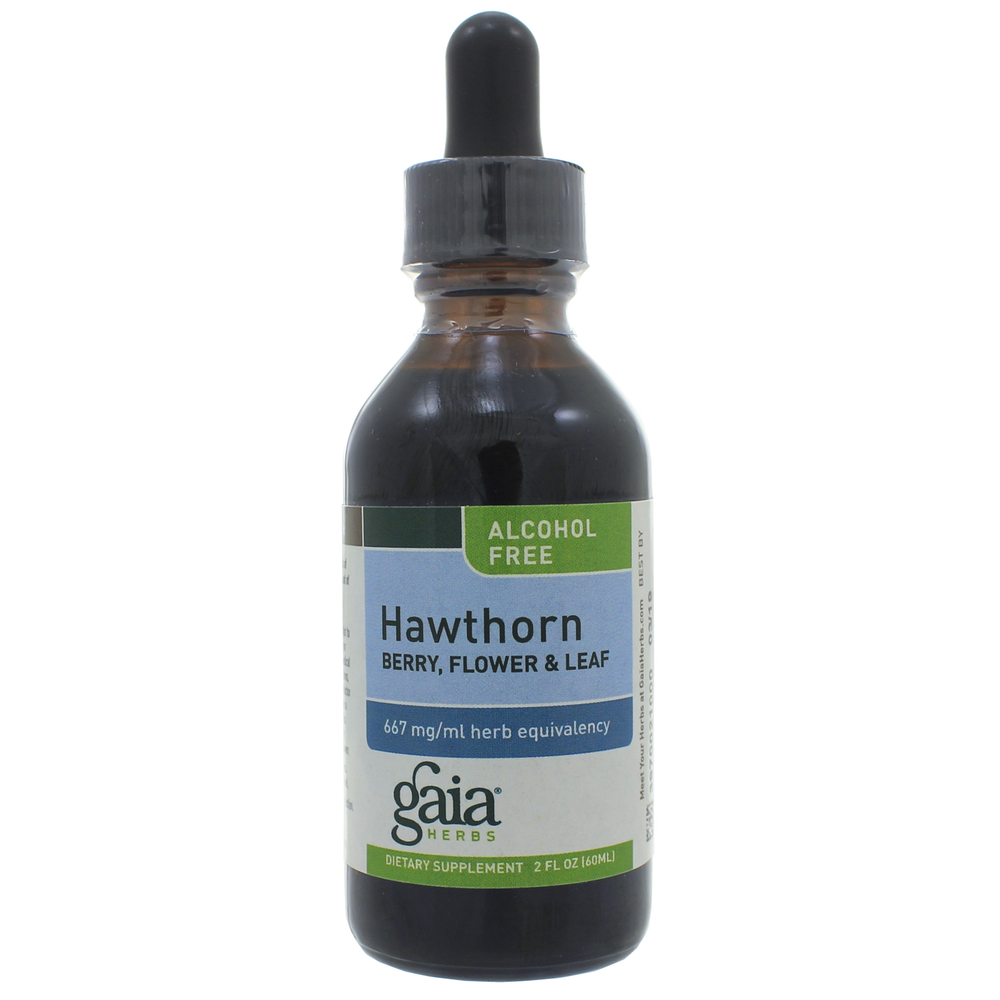 SKU: GAI-90397002
Hawthorn, Alcohol-free
667 mg/ml herb equivalency
-High in Anthocyanidins Known to be a Potent Antioxidant
-Supports Healthy Cardiovascular Functions
-Helps to Support Blood Pressure within Normal RangeRich Source of Plant Flavonoids a Powerful Plant Antioxidant.
Take 40-60 drops of extract in a small amount of water 3-4 times daily between meals
Serving Size: 40 Drops (1 ml)
Amount Per Serving:
Hawthorn berry, flower & leaf
(Crataegis spp.) in 60% Pure Vegetable Glycerin and Water.Validated Full Spectrum Profile
Oligomeric procyanidins ... 27 mg †
Shake well before using.
Not to be used during pregnancy or lactation.
If you have a medical condition or take medications, please consult with your doctor before use.
Keep away from children.
Use only as directed on label.
Safety sealed for your protection.
These statements have not been evaluated by the Food and Drug Administration. This product is not intended to diagnose, treat, cure, or prevent any disease.
It looks like there are no similar
products available