Head Clear Liquid
Kan Herb Company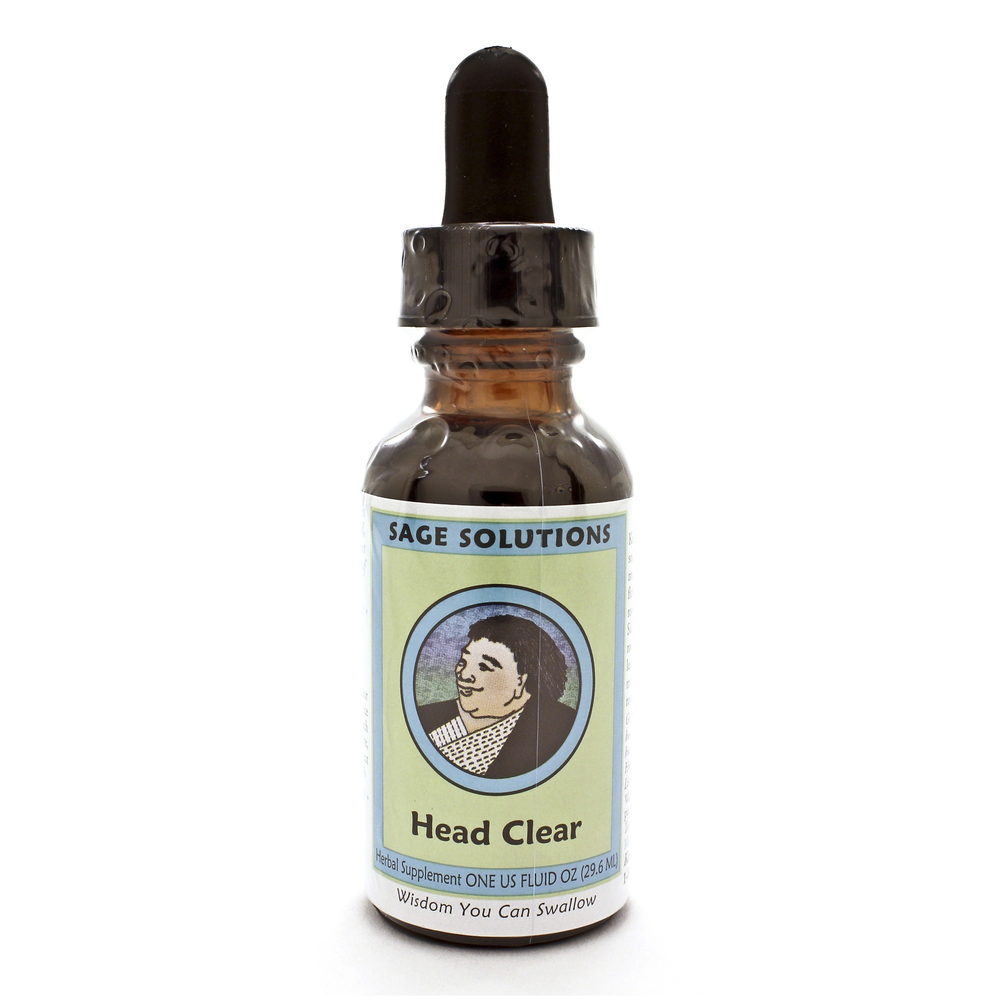 SKU: KA3S-HDC1
Head Clear 1oz, by Sage Solutions, is available by Kan Herb Company.
SAGE SOLUTIONS
Head Clear
Herbal Supplement
ONE US FLUID OZ (2.96 ML)
Wisdom You Can Swallow
More Info:
Only the finest hand-selected Chinese herbs are used, with attention to the highest quality at each stage of production.
* RECOMMENDED ADULT DOSAGE *
1 to 2 droppers, 2-3 times daily
Kudzu root, Platycodon root, Aromatic solomons seal rhizome, Yellow chrysanthemum flower, Kudzu flower, Magnolia flower, Simple-leaf chaste tree fruit, Siler root, Notopterygium root & rhizome, Sichuan lovage rhziome, Chinese lovage root, Bupleurum root, White mulberry leaf, Chinese giant hyssop herb, Chinese mint herb, Perilla leaf, Fragrant angelica root, Chinese licorice root, Forsythia fruit
Water 55% to 65%, Alcohol 18% to 22% per volume.
To enhance dropper performance this product contains less than 2% vegetable glycerin.
To evaporate alcohol, place in hot water.
* USE ONLY AS DIRECTED by your health care provider and seek their advice if pregnant or nusing
* Keep out of reach of children
* Store at room temperature
* Keep tightly capped and out of direct sunlight
* SHAKE WELL BEFORE EVERY USE