Head Clear DISCONTINUED
Kan Herb Company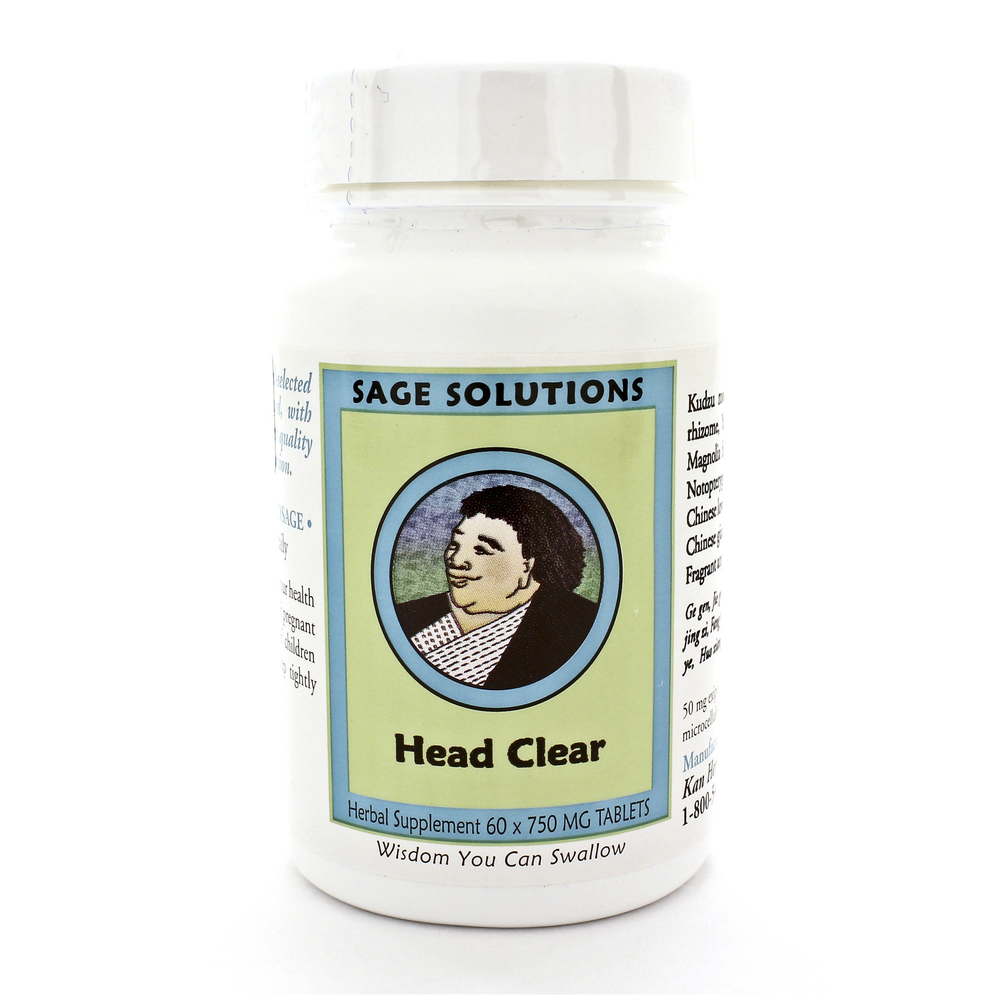 SKU: KA3S-HDC60
Head Clear 120t is available by Kan Herb Company.
SAGE SOLUTIONS
Head Clear
Herbal Supplement 120 x 750 MG Tablets
Wisdom You Can Swallow
More Info:
Only the finest hand-selected Chinese herbs are used, with attention to the highest quality at each stage of production.
RECOMMENDED ADULT DOSAGE
1 to 2 tablets, 2-3 times daily
Kudzu root, Platycodon root, Aromatic solomons seal rhizome, Yellow chrysanthemum flower, Kudzu flower, Magnolia flower, Simple-leaf chaste tree fruit, Siler root, Notopterygium root & rhizome, Sichuan lovage rhizome, Chinese lovage root, Bupleurum root, White mulberry leaf, Chinese giant hyssop herb, Chinese mint herb, Perilla leaf, Fragrant angelica root, Chinese licorice root, Forsythia fruit
Ge gen, Jie geng, Yu zhu, Huang ju hua, Ge hua, Xin yi hua, Man jing zi, Fang feng, Qiang huo, Chuan xiong, Gao ben, Chai hu, Sang ye, Huo xiang, Bo be, Zi su ye, Bai zhi, Gan cao, Lian qiao
50 mg. excipients & binders: silicon dioxide, stearic acid, microcellulose coating.
USE ONLY AS DIRECTED by your health care provider and seek their advice if pregnant or nursing
Keep out of reach of children
Store at room temperature, keep tightly capped and out of direct sunlight
It looks like there are no similar
products available