Healthy Hair Support
Klaire Labs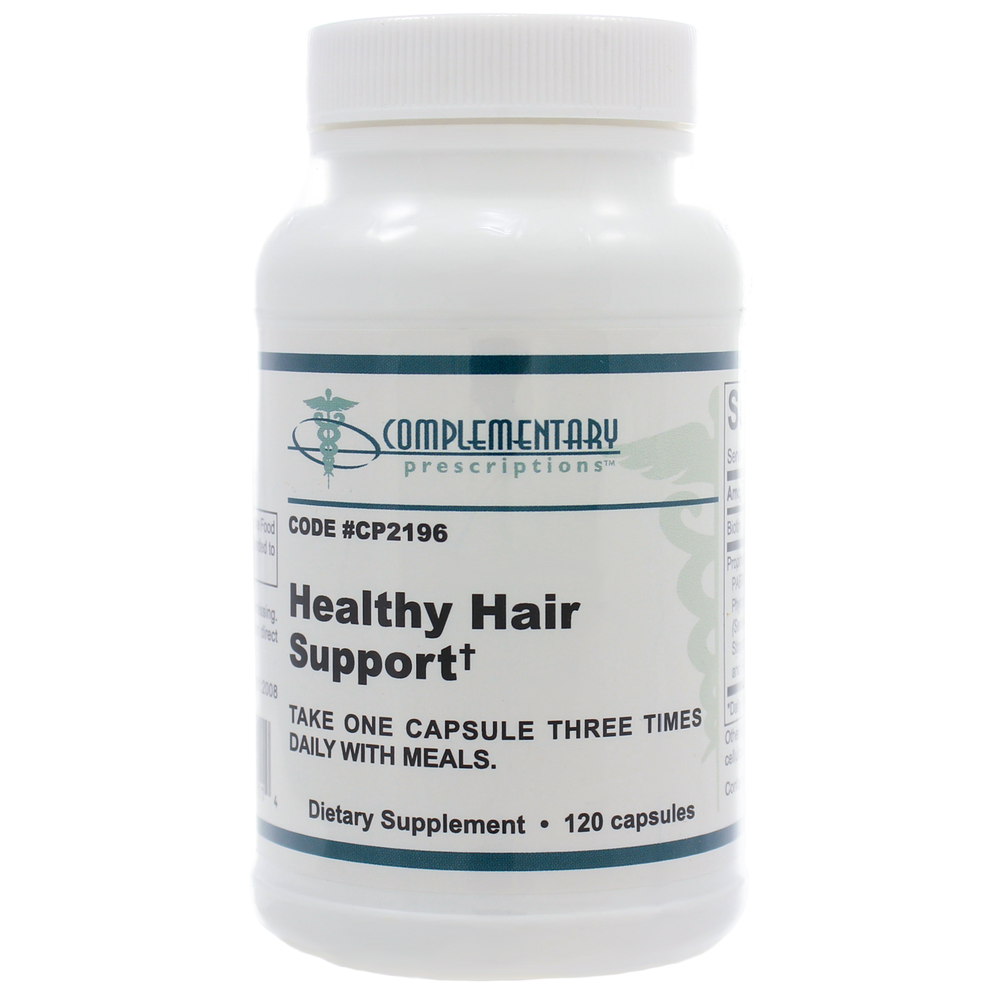 SKU: COM-CP2196
Healthy Hair Support combines two effective ingredients—saw palmetto and beta-sitosterol—that work to balance healthy DHT levels. It is thought that dihydrotestosterone (DHT), a male hormone, may affect hair growth. DHT damages the hair follicle, preventing it from growing hair that reaches the surface. Balancing DHT levels enhance the growth phase of hair and supports hair strength and integrity. All six ingredients in Healthy Hair Support are known for their ability to support normal hair growth or promote the health of hair in general.* In addition to DHT-balancing ingredients, the formula includes other hair-healthy nutrients such as PABA, biotin and stinging nettle extract.*
Take two capsules two times daily with meals.
Serving Size: 2 Capsules

Amount Per Serving
Biotin ... 500mcg
Proprietary blend ... 754mg
PABA (para-aminobenzoic acid), Phytosterol Complex, Saw Palmetto (Serenoa repens) extract (fruit), Stinging Nettle (Urtica dioica) extract (leaf), and Pygeum (Prunus africanum) extract (bark).
Other Ingredients: Hydroxypropylmethylcellulose (vegetarian capsule).
Contains Soy.
Keep container tightly closed in a cool, dry and dark place. Keep out of reach of children