Helix Plus
D'Adamo Personalized Nutrition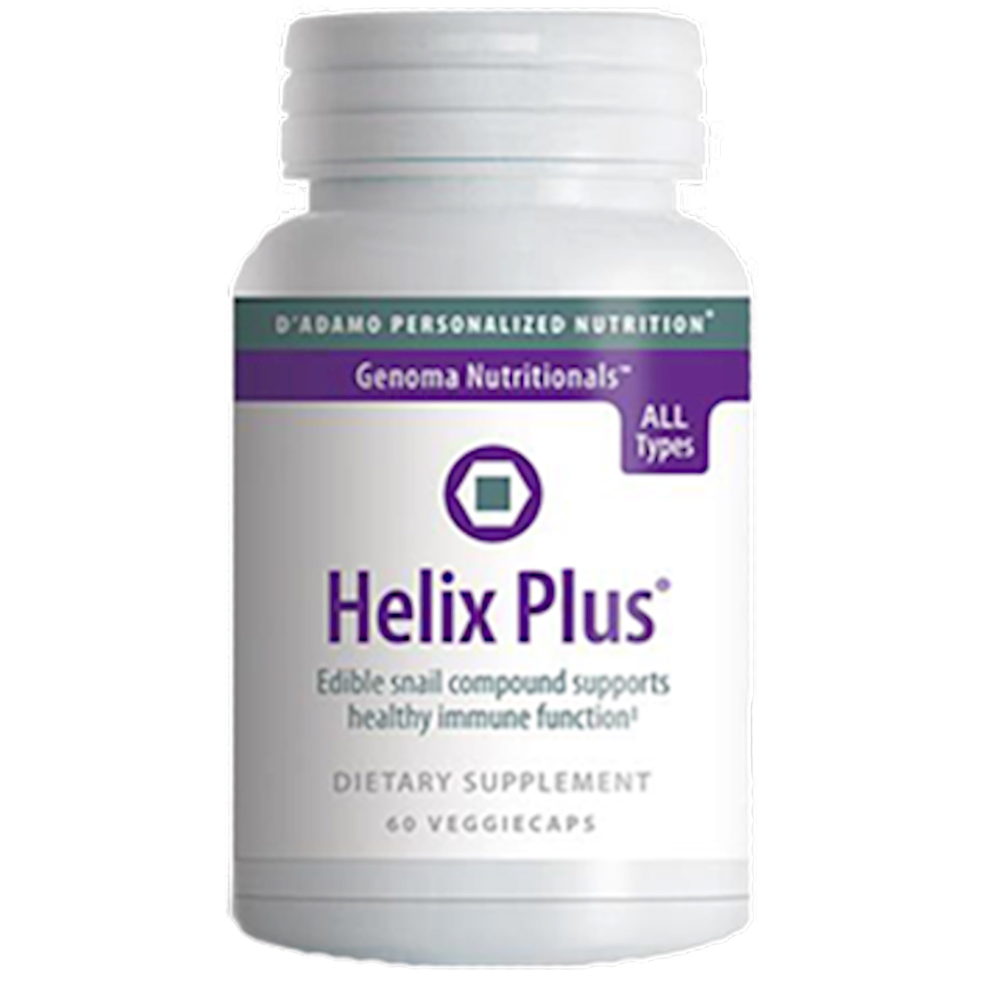 SKU: NAP-NP011
As mentioned in Eat Right 4 Your Type, Helix has a powerful component, which helps the immune system to function more effectively and efficiently. This species, Helix Aspersia, is not the common edible snail (escargot), but rather a hard to identify distant relative. The consumption of this species of snail may serve as a very potent protective agent, allowing your immune system to more accurately distinguish between healthy and unhealthy cells, especially in blood type A and AB.
Suggested Use:
Take 1 capsule, 1-3 times daily.


Serving Size: 1 Capsule

Amount Per Serving
Edible Snail ... 215mg
(Helix aspersa)
Larch Arabinogalactan ... 35mg

Other Ingredients: Vegetable Cellulose, Magnesium Citrate, L-Leucine, and Silicon Dioxide.



Does not contain: sugar, salt, gluten, wheat, yeast, corn, soy, eggs, dairy, preservatives, color, flavors or artificial ingredients.
It looks like there are no similar
products available