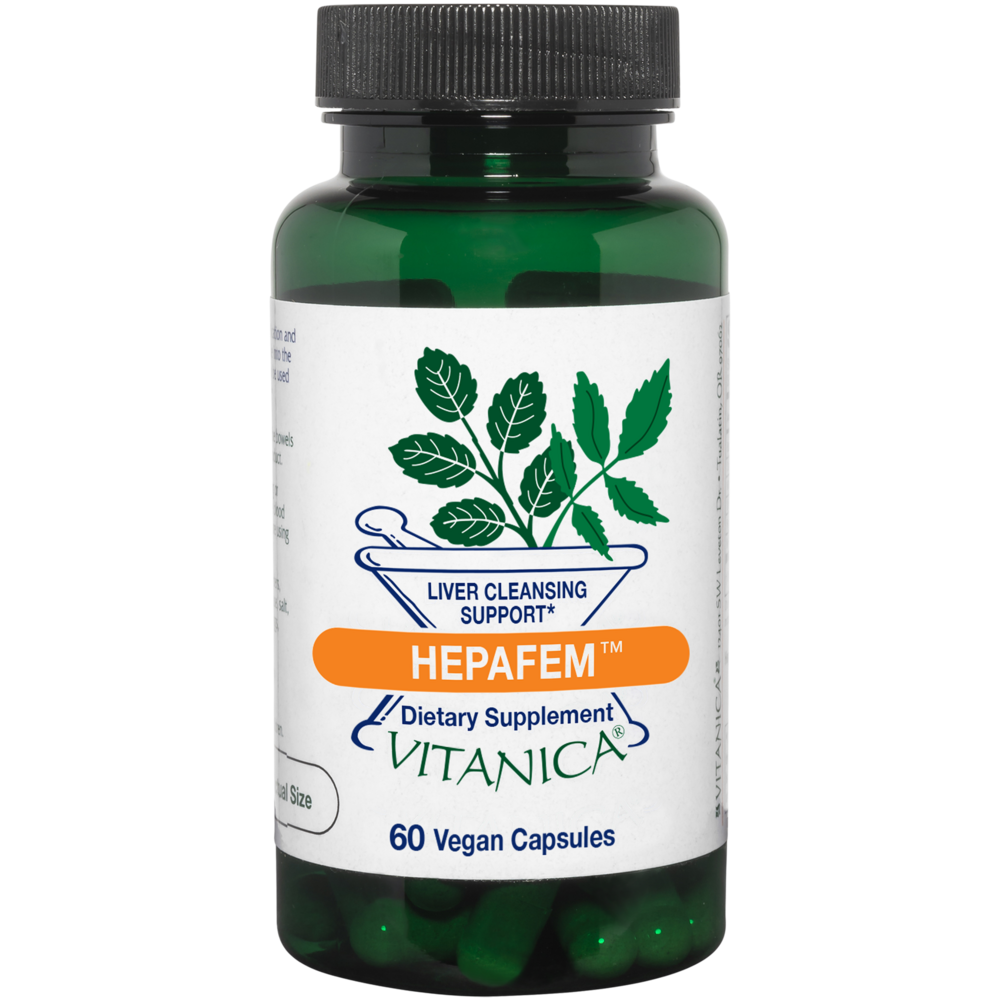 SKU: VTC-01265
Hepafem 60c is available by Vitanica.

Liver Cleansing Support
Suitable for Vegetarians
Two (2) capsules per day. The bowels must function properly prior to using this product.
Burdock root (Arctium lappa) ...300mg
Dandelion root (Taraxacum officinale) ...300mg
Milk thistle seed extract ...100mg
(80% silymarin)
Celandine leaf (Chelidonium majus) ...100mg
Fringe tree bark ...100mg
(Chioanthus virginicus)
Beet root (Beta vulgaris) ...100mg
Contains - NP capsule (pullulan and water), cellulose, silicon dioxide, and L-leucine
Does Not Contain - Preservatives, binders, artificial colorings or flavorings, sucrose, glucose, starch, lactose, salt, corn, wheat, milk derivatives
Keep in a cool, dry place out of reach of children.
Avoid use of this product if pregnant, nursing or constipated. If taking medication to regulate blood sugar seek the advice of your physician before using this product.