HepatiGuard
D'Adamo Personalized Nutrition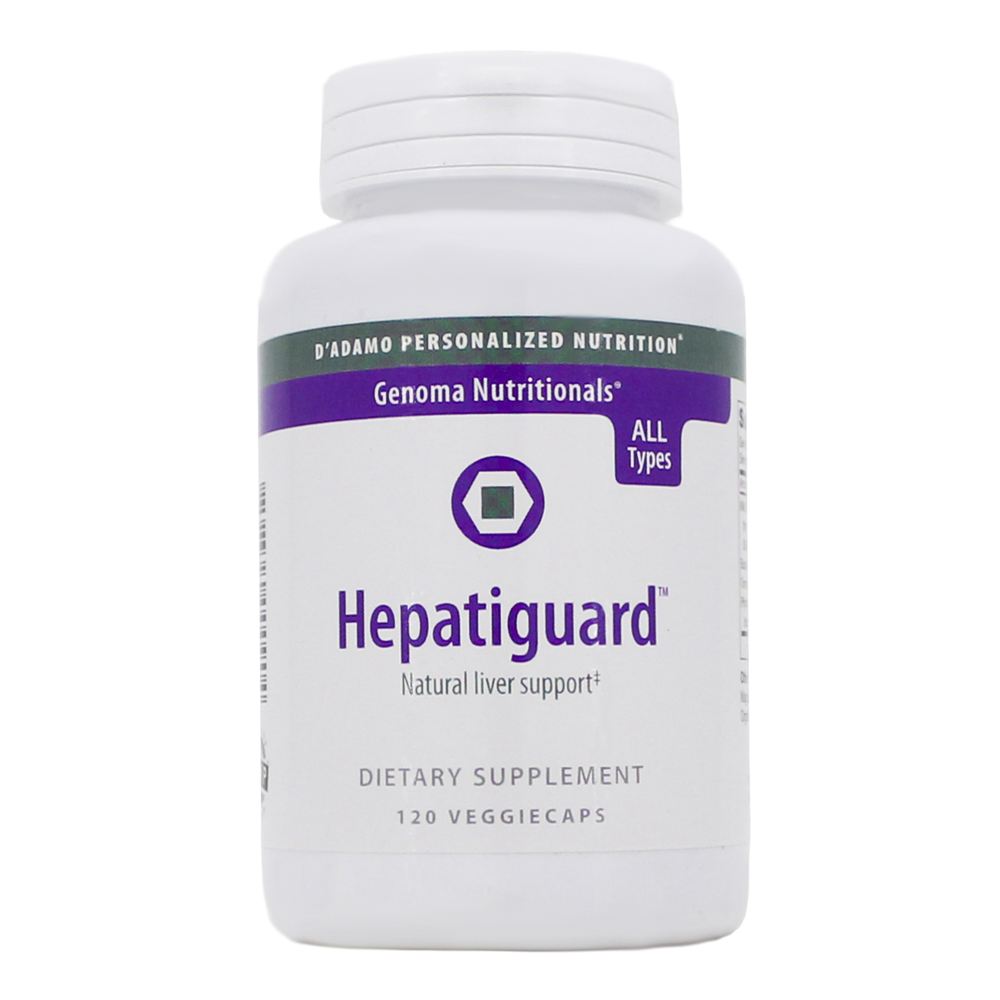 SKU: HEP38
Unique blend of four herbs designed to support healthy liver function and detoxification.
Dr. Peter D'Adamo, author of Eat Right 4 Your Type researched the detrimental effects that environmental toxins in food, water and the atmosphere can have on our metabolism. As a result of this research, Dr. D'Adamo developed Hepatiguard dietary supplement containing a unique blend of antioxidant herbal ingredients to support healthy liver function in all blood types.
To help support healthy liver function, Hepatiguard blends together four well-researched ingredients:
Milk Thistle Standardized Extract - This extract contains an active constituent called Silybin, an antioxidant and free radical scavenger.
Bupleurum Root - Helps support healthy liver function
Phyllanthus leaf - Contains important bioflavonoids.
Turmeric - To support healthy liver function.
Suggested Use:
Take 1-2 capsules, once a day.


Serving Size: 1 Capsule

Amount Per Serving
Milk Thistle Standarized Extract ... 450mg
(from Silybum mariunum Seed, standardized to 80% Silybin, Silymarin)
Bupleurum Root ... 200mg
(from Beplerum chinense)
Turmeric Root ... 125mg
(from Curcuma longa)
Phyllanthus amarus Leaf Standardized Extract ... 68mg
(standardized to 3% Bitter Principles)

Other Ingredients: Vegetable Cellulose, Magnesium Citrate, Organic Rice Extract, Organic Rice Concentrate, and Silica.
This 100% vegetarian product contains no sugar, salt, gluten, wheat, yeast, corn, soy, eggs or dairy, no preservatives, color or flavors, and no artificial ingredients.
It looks like there are no similar
products available