Hepatoplex One
Health Concerns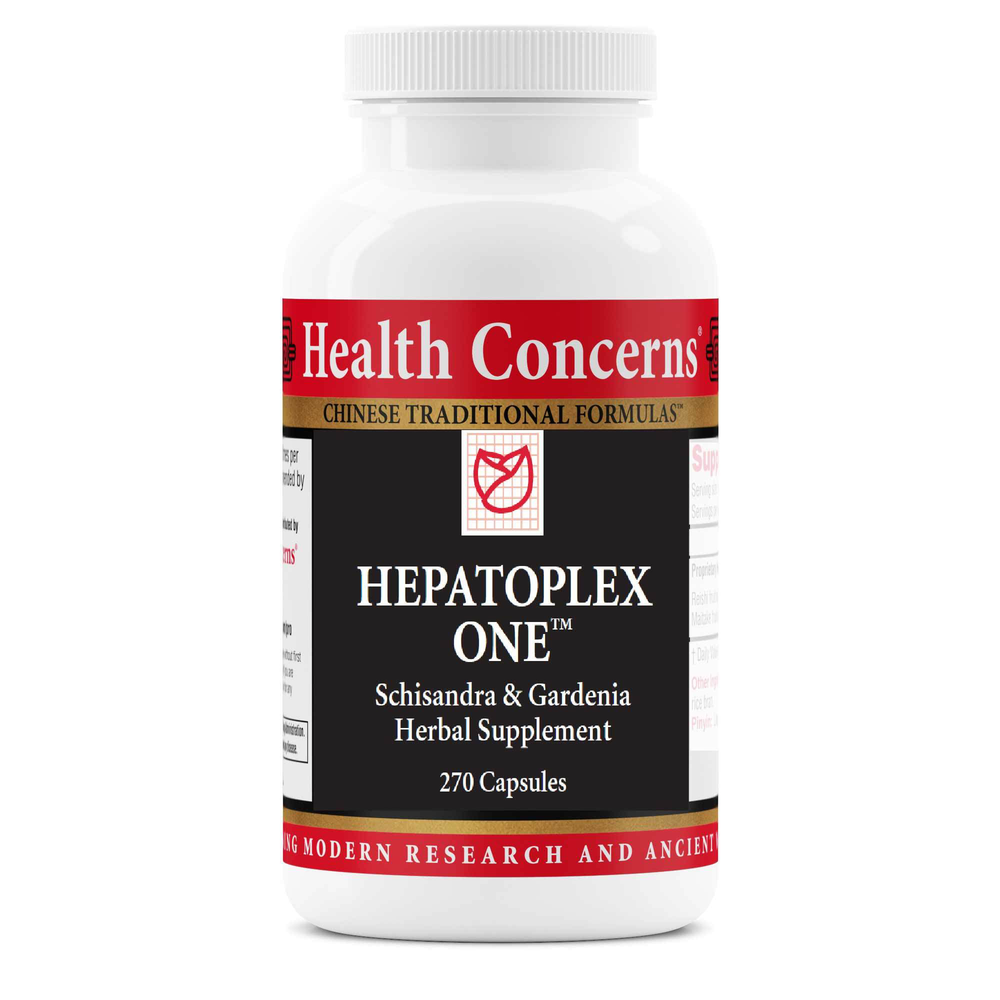 SKU: HE2-1HH500270
Hepatoplex One is an herbal formula featuring Schisandra that promotes liver health.
Suggested Use:
Take three capsules, 3 times per day between meals, or as recommended by your health care practitioner.
Serving size: 3 capsules
Amount Per Serving
Proprietary Herbal Blend … 1,950 mg
Schisandra berry extract (wu wei zi), Astragalus root extract (huang qi), Forsythia fruit extract (lian qiao), Peach kernel extract (tao ren), Chinese Peony root extract (chi shao), Chinese Salvia root extract (dan shen), Blue Citrus fruit extract (qing pi), Gardenia fruit extract (zhi zi), Ginger root extract (gan jiang), Licorice root extract (gan cao).
Other Ingredients: Hypromellose (vegetable cellulose), rice bran.
Notice: As with any dietary supplement, do not take without first consulting your health care practitioner, especially if you are pregnant, nursing, or are under medical supervision for any reason. Keep out of reach of children.