Herb Pharm Original Salve
Herb Pharm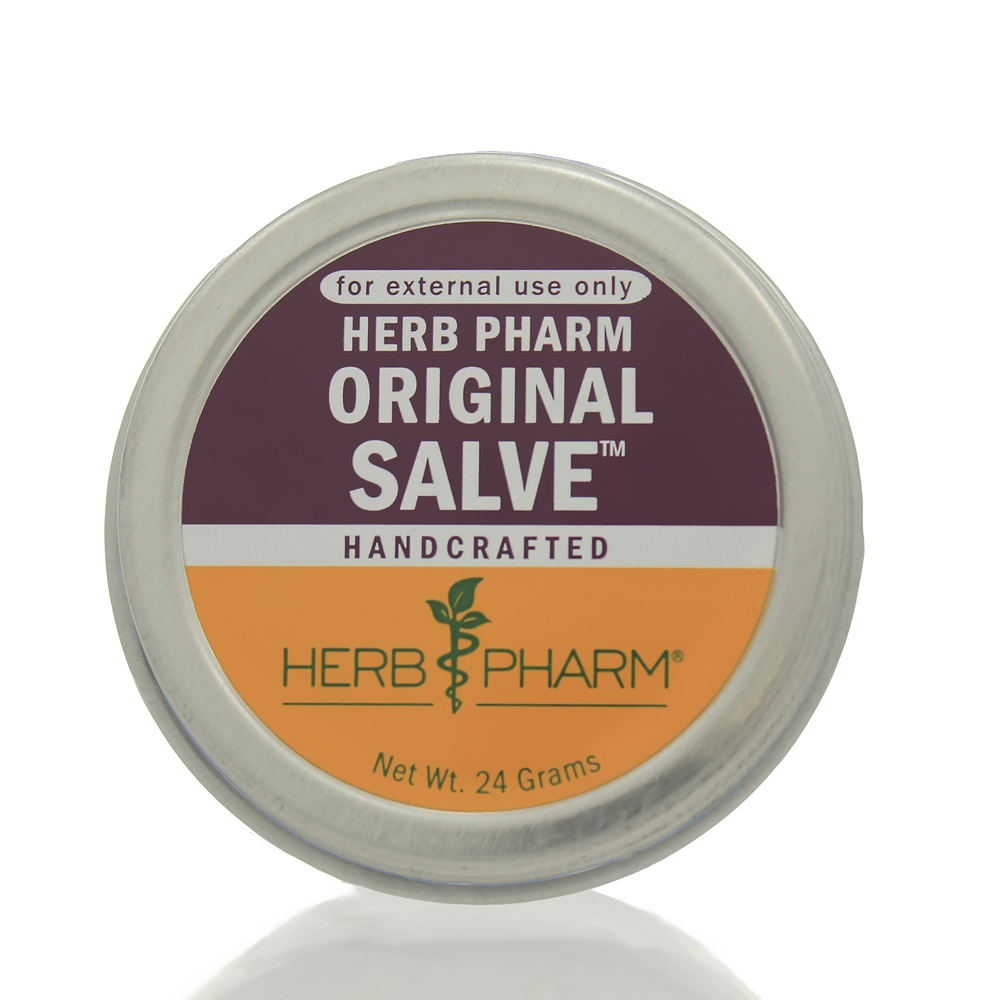 SKU: HE4-FSALVE
1 Certified Organically Grown
1 Sustainably Wildcrafted
1 Fresh (undried)
All of the herbs in this formula are individually extracted to ensure a broad spectrum of therapeutic plant compounds.

FOR EXTERNAL USE ONLY
Proprietary extract blend:
Comfrey root (Symphytum officinale) 1
St. Johns Wort flowering tops (Hypericum perforatum) 2
Calendula flower (Calendula officinalis) 1
Chickweed herb (Stellaria media) 2
Mullein leaf (Verbascum olympicum and thapsus) 1
Plantain leaf (Plantago major and lanceolata) 1
Additional Ingredients: Certified organic olive oil, Sustainably Wildcrafted bees wax and Sustainably Wildcrafted bees propolis and extracts of Benzoin & Rosemary.
Do not apply to broken skin. Do not use when pregnant or nursing.
Keep Out of the Reach of Children.
*This statement has not been evaluated by the FDA. This product is not intended to diagnose, treat, cure or prevent any disease.