Herbal CE I
Wise Woman Herbals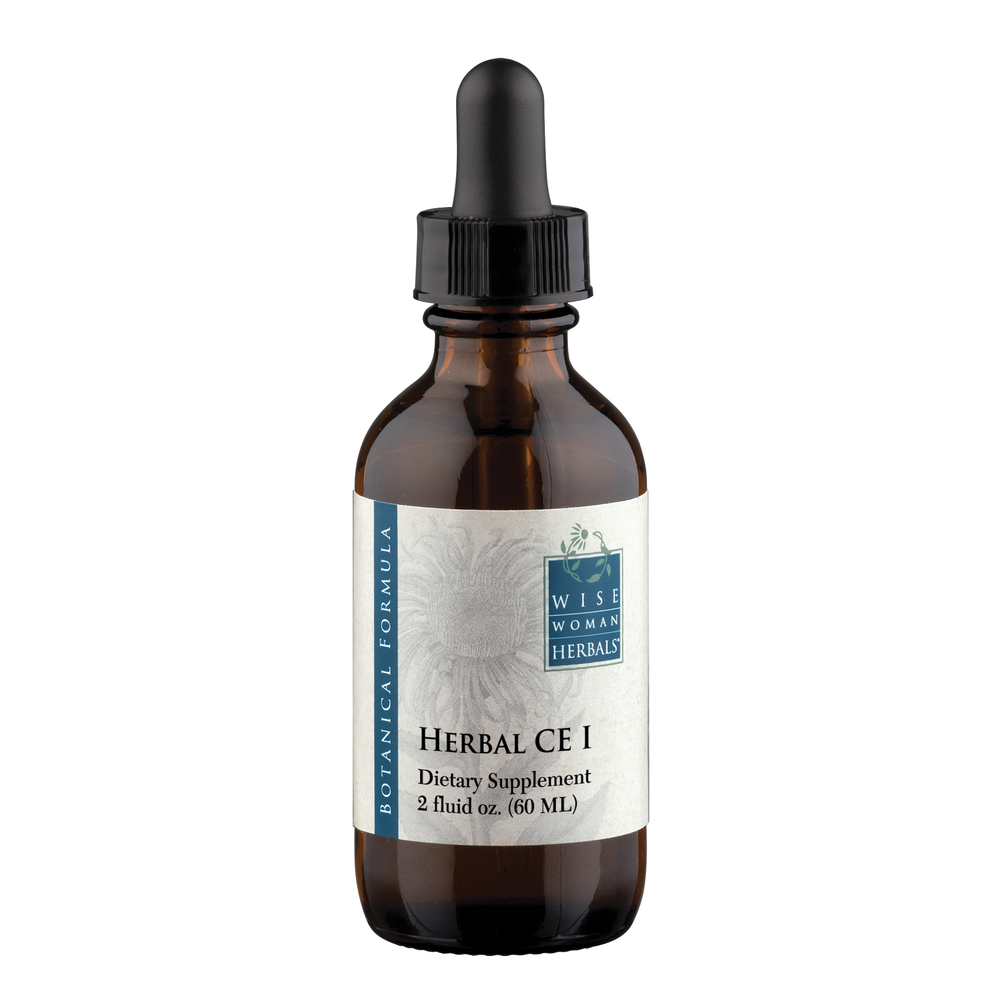 SKU: WWH-2H1EL
Supports normal healthy respiratory tract function. Soothes temporary mild respiratory tract irritation.*
Suggested Use:
Shake well. Take 1/2 teaspoon 1-6 times per day. (Note: Dropper included with 2 ounce size only.)
Amount Per Serving
Proprietary Blend ... 0.8ml
marshmallow (root)
mullein (leaf)
elecampane (root)
fennel (seed)
licorice (root)
old mans beard (lichen)
orange (peel)
osha (root)
wild black cherry (bark)
propolis (resin)
menthol crystals
Other Ingredients: spring water, organic alcohol, and honey.


CAUTION
This product contains honey, and should not be consumed by children under 1 y.o. or by immunocompromised individuals.
The presence of particulate matter in this product is normal. Plant material used in this product is either organic, cultivated, wildcrafted or of best quality available.