Herbal CE II
Wise Woman Herbals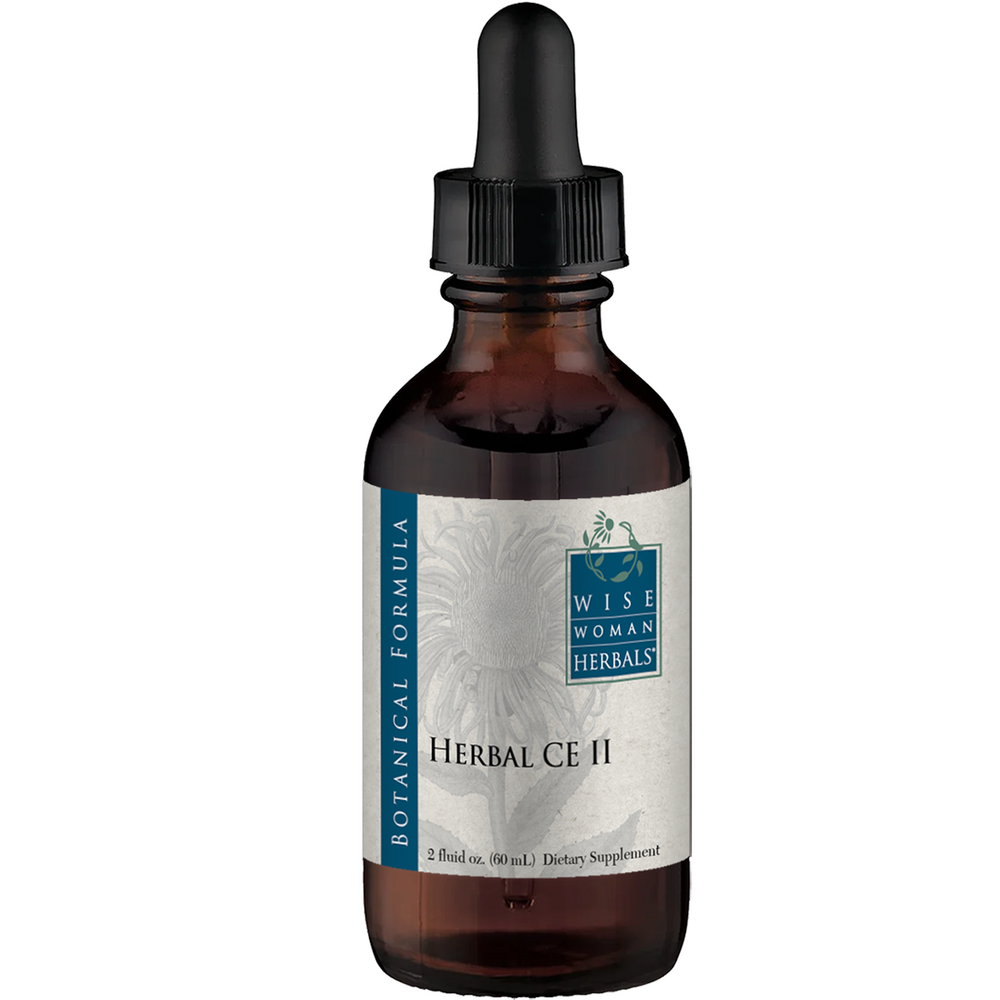 SKU: WWH-2H2EL
Supports normal healthy respiratory tract function. Soothes temporary mild respiratory tract irritation.*
Shake well. Take 1/2 to 1 teaspoon, 1-6 times per day.
Serving Size: One Teaspoon (5ml)
Amount Per Serving
Proprietary Blend ... 5ml
marshmallow (root)
old mans beard (lichen)
elecampane (root)
lemongrass (herb)
mullein (leaf)
orange (peel)
osha (root)
rose (hip)
wild black cherry (bark)
cinnamon (bark)
yerba santa (leaf)
Other Ingredients: spring water, vegetable glycerine, organic alcohol, and bitter orange, lemon and sweet orange essential oil.
Keep out of reach of children. Store in a cool, dry area away from direct sunlight with the lid tightly sealed.
The presence of particulate matter in this product is normal.