Herbal Douche
Wise Woman Herbals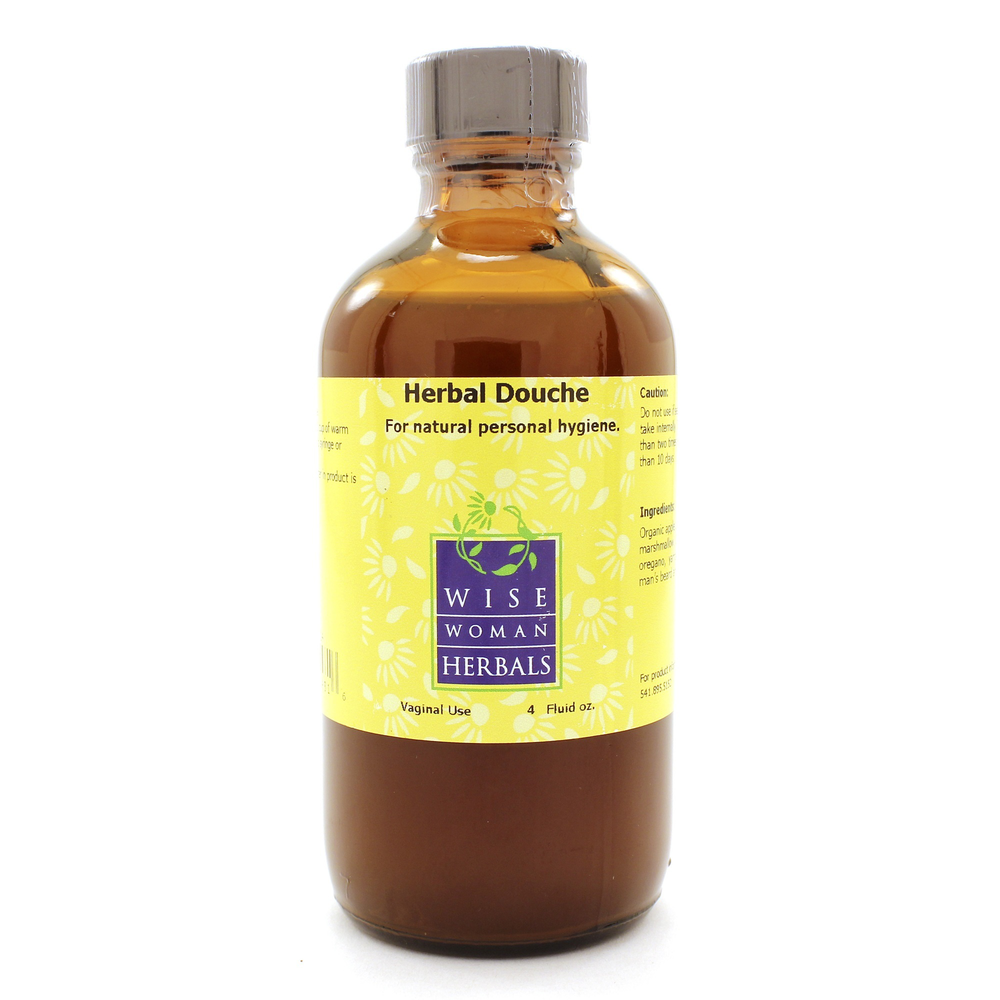 SKU: WWH-4HDVC
HERBAL DOUCHE VINEGAR COMPOUND
Mix 2 tablespoons per 2 cups of warm water. It is advisable to use an acidophilus suppository in the evening and Herbal Douche in the morning. (There are approximately five, 2-tablespoon doses per 4-oz bottle.) Adjunct Supplementation:
Althaea officinalis (marshmallow), Mahonia spp. (Oregon grape), Origanum vulgare (oregano), Calendula officinalis (calendula), Usnea spp. (old mans beard), Achillea millefolium (yarrow) and thyme essential oil in a base of organic apple cider vinegar.
Do not use more than 1 time a day, or for longer than 5 consecutive days. Vaginal infections should be brought to the attention of a qualified healthcare practitioner before self-treatment. This formula is contraindicated in pregnancy. Douching can cause severe irritation. If this occurs, stop douching. Consider Calendula suppositories to soothe tissues before moving forward with any further treatment.
It looks like there are no similar
products available