HerBalance Cream
Klaire Labs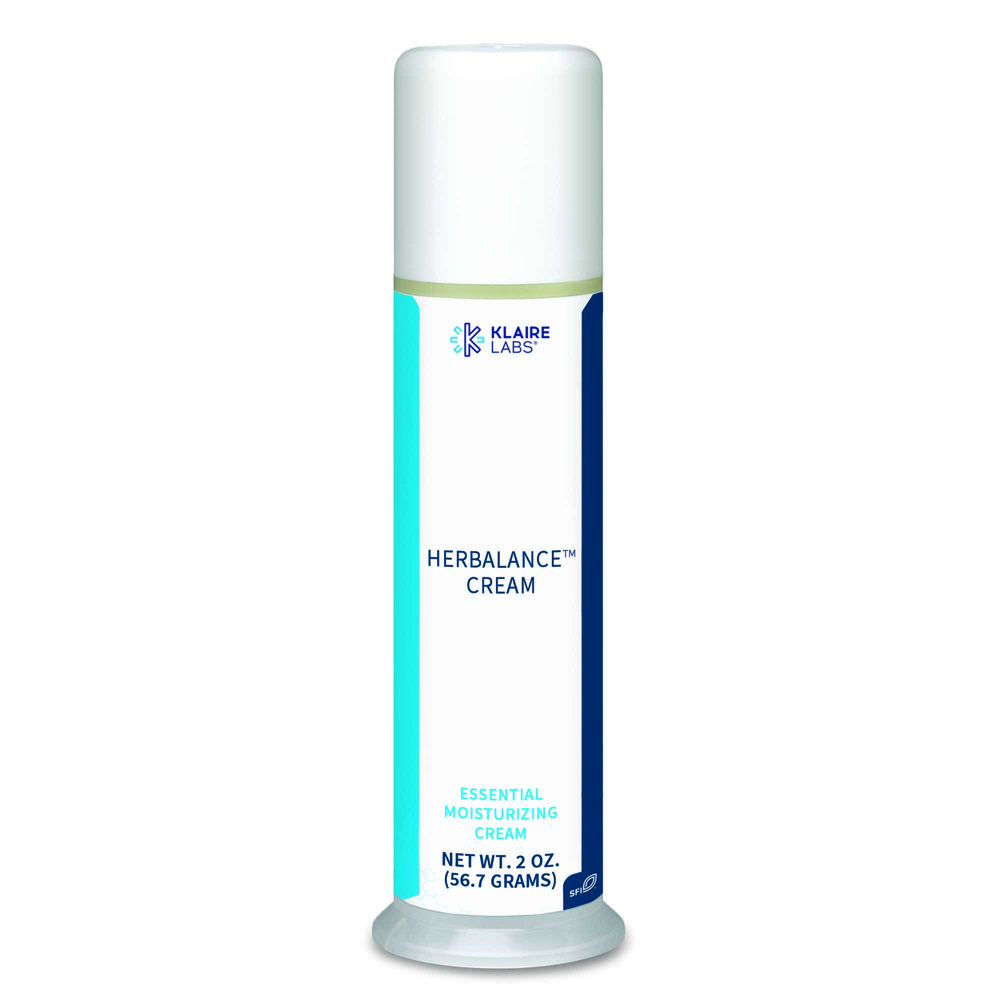 SKU: COM-CP2106
A combination of natural oils from lemon grass, aloe vera, carrot and avocado that softens and smoothes the skin. HerBalance™ Cream utlilzes a natural source of progesterone added to select ingredients, like extracts of grape seed and rosemary, along with beta carotene and tocopherol, making this formula a womans best friend.
Apply 1/4 to 1/2 teaspoon (total daily amount) to soft skin areas of your body (face, neck, chest and inner arms). Massage well into skin.
To Use: Remove overcap, press white lever lightly to dispense product. If product does not dispense, push up piston inside base. For first time use, remove foam plug from dispenser
Ingredients: Water, caprylic/capric triglycerides, glyceral stearate, stearic acid, glycerin, progesterone, pregnenolone, cetyl clcohol, tocopherol, Daucus carota sativa (carrot) root extract, beta carotene, Cymbopogon schoenanthus (lemongross) oil, Rosmarinus officinalis (rosemary) leaf extract, silver citrate, Activin™ (grape seed) extract, xanthan gum, Angelica sinensis (dong quai), Serenoa repens (saw palmetto), Viburnum opulus (cramp bark), Smilax officinalis (sarsaparilla), cirtic acid and sodium hydroxide.

Caution:
For external use only. Avoid contact with eyes. If skin irritation occurs, discontinue use and consult a physician. Use intended for adults 18 years of age and older. Do not use if you are pregnant, lactating or intend to become pregnant. Consult with your physician before using this product if you have a medical condition, or are taking prescription drugs. Do not use for more than 3 weeks out of a month. Do not exceed 2 OZ of this product topically per month. KEEP OUT OF REACH OF CHILDREN.
It looks like there are no similar
products available