HerbaLozenge Elderberry Zinc Drops
Zand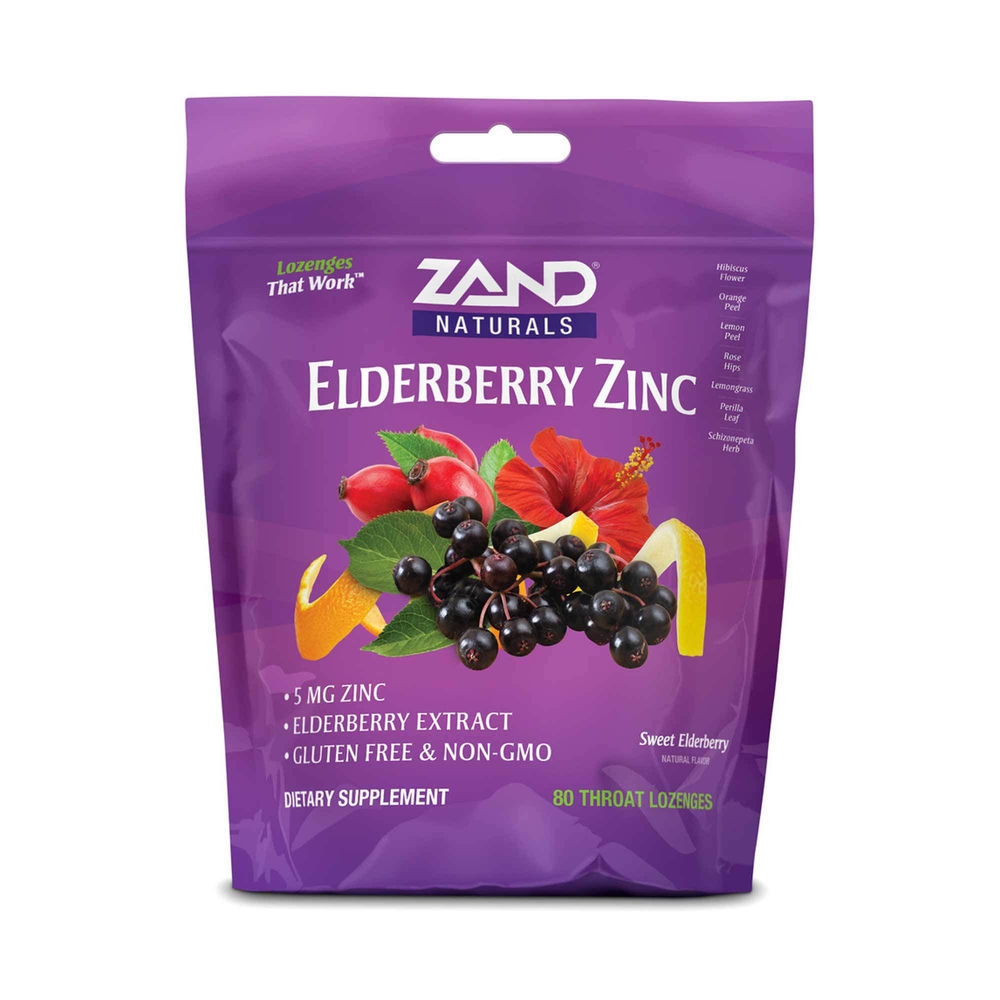 SKU: ZND-71142
HerbaLozenge Elderberry Zinc 80 Drops, Lozenge, Elderberry (Pouch) 80ct
Use 1 lozenge every 1 to 2 hours. Repeat as needed. Allow lozenge to completely dissolve in mouth. Do not use more than 6 lozenges in 1 day. Use only as directed. Store in a cool, dry place.

Serving Size 1 lozenge (3.8 g)
Servings Per Container 80
Calories 15
Total Carbohydrate 3 g 1%†
Sugars 2 g *
Zinc (as Zinc Gluconate) 5 mg 45%†
Proprietary Blend 3.8 g *
Brown Rice Syrup, Citric Acid,
Elderberry Extract and other natural
Flavors, extracts of Hibiscus Flower,
Orange Peel, Lemon Peel, Rose Hips
(Rosa canina), Lemongrass
(Cymbopogon citratus), Perilla Leaf and
Schizonepeta Herb.
*Daily Value not established.
† Percent Daily Values are based on a
2,000 calorie diet.

Other Ingredients: None.
Do not use if bag has been opened or printed lozenge wrapper is missing. Keep out of reach of children. Keep your licensed health care practitioner informed when using this product.

It looks like there are no similar
products available