Here's the Skinny
LoveBug Probiotics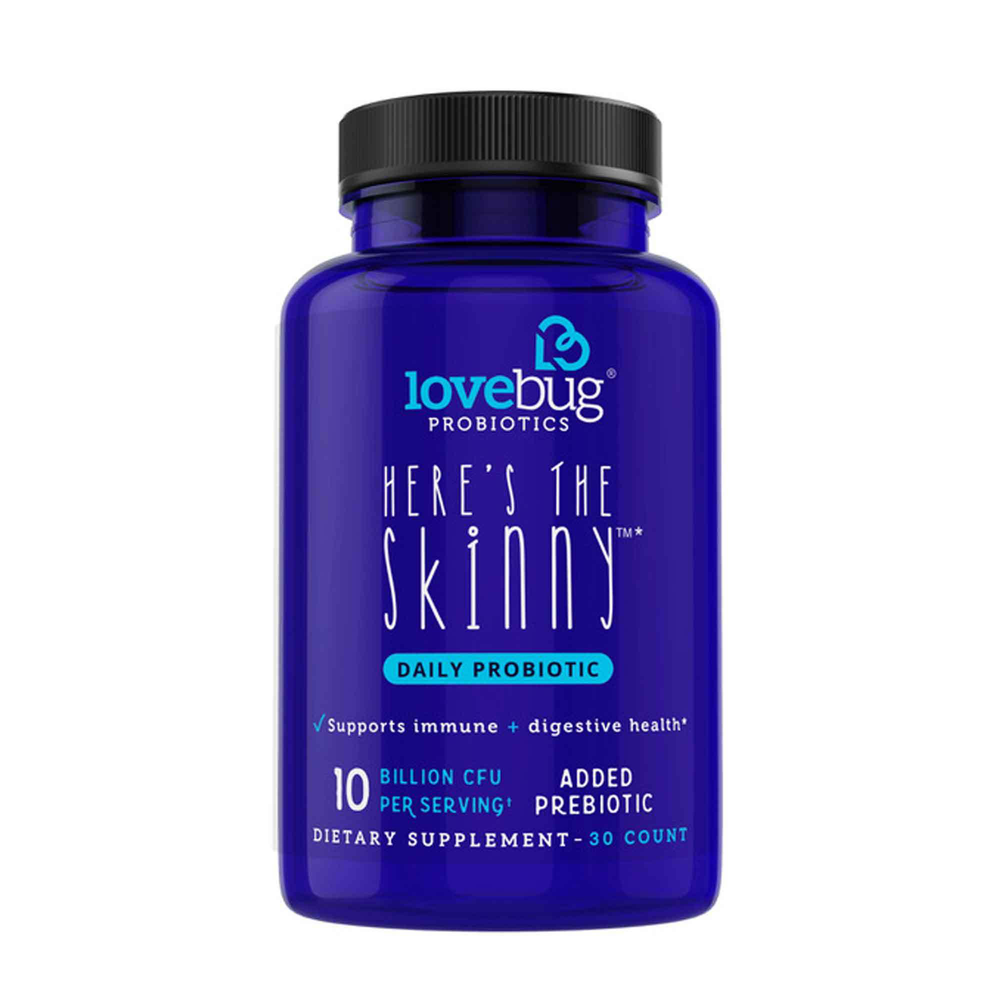 SKU: LOV651-HTS15030
Here's The Skinny is a digestive health probiotic that contains 8 strains of beneficial bacteria, such as Lactobacillus and Bifidobacterium, as well as a prebiotic. Here's the Skinny contains 10 billion CFU and the tablets are protected with a patented delivery technology called Bio-tract, making them 15x more effective than standard capsules.
Take 1 tablet daily with a full glass of water in the morning 15 minutes before food. For intense support, take 2 tablets daily.


Serving Size: 1 Tablet

Amount Per Serving
Probiotic ... 20mg
Fructooligosacharides (FOS)
Vitamin C ... 16mg
Sodium ... 5mg
Proprietary Probiotic Blend ... 10 Billion CFU†
L. fermentum, L. plantarum, L. acidophilus, B. bifidum, B. lactis, L. reuteri, L. rhamnosus GG, L. gasseri

Other Ingredients: Microcrystalline Cellulose, Hydroxypropyl Methylcellulose, Pectin, Ascorbic Acid, Sodium Carbonate, Anhydrous, Stearic Acid, Guar Gum, Turmeric

May contain trace amount of milk from fermentation process.

†10 Billion CFU at time of manufacture. 3 Billion CFU at expiration.
As with any dietary supplement, consult a physician if taking prescription medication or if you have a medical condition. keep out of reach of children. Do not use if seal is missing or broken.