Hericium Erinaceus SAP
Nutritional Fundamentals for Health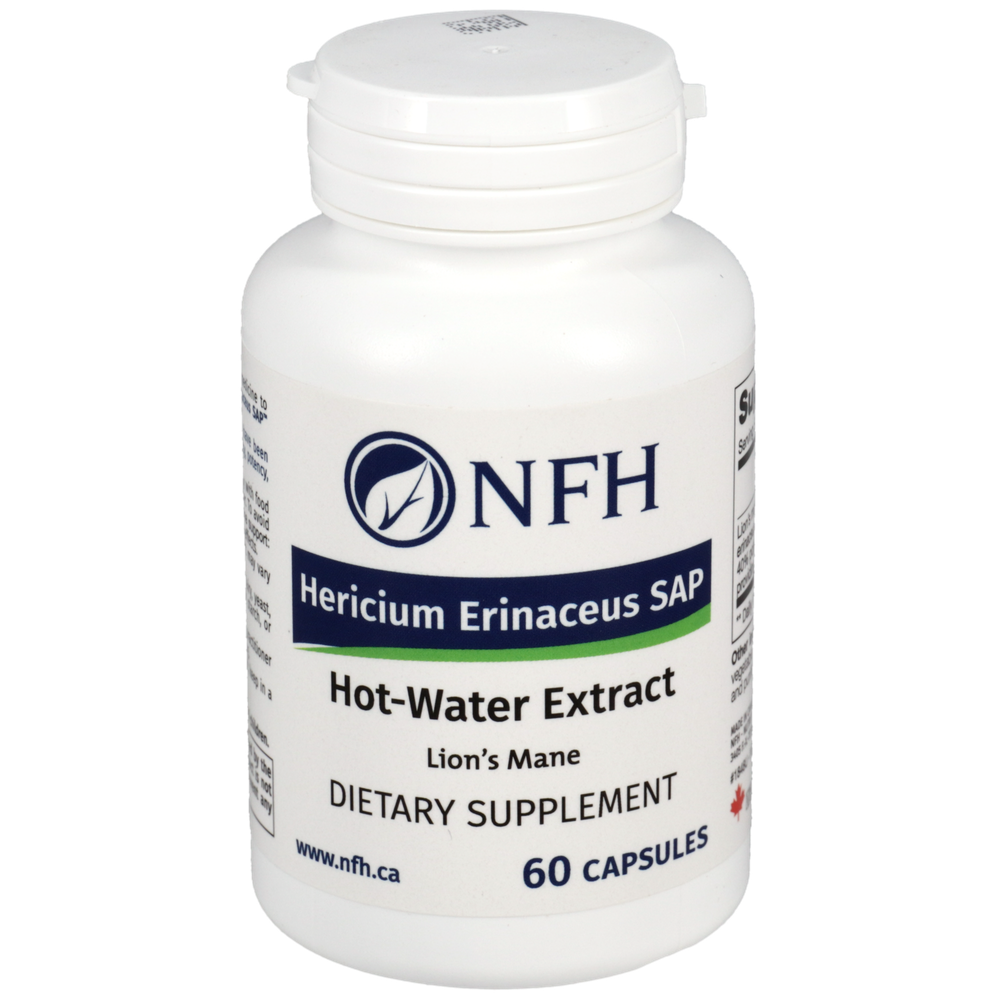 SKU: NFH-1095
Hericium Erinaceus SAP is a hot water-extracted mushroom. Hericium erinaceus (HE) is also known by its common name, lion's mane. Hericium erinaceus has been called "nature's nutrient for the neurons."
May support the production of nerve growth factor (NGF)*
May Suppport Immunity*
Adults: Take 1 capsule daily with food or as directed by your health-care practitioner. To avoid digestive upset, take with food/meal. Immune support: Use for a minimum of 4 weeks to see beneficial effects.
Serving Size: 1 Capsule
Amount Per Serving
Lion's mane ... 500mg
(Hericium erinaceus fruiting body) 40% polysaccharides providing 35% beta-glucans
Other Ingredients: Vegetable magnesium stearate and silicon dioxide in a non-GMO vegetable capsule composed of vegetable hypromellose and purified water.
Contains no: Preservatives, artificial flavour or colour, sugar, dairy, starch, wheat, gluten, yeast, soy, corn, citrus, or eggs.
Note: Polysaccharide and beta-glucan content may vary from lot to lot. Label shows tested value.
Cautions and warnings: Consult a health-care practitioner prior to use if you are pregnant or breastfeeding, or if you have diabetes. This product is non-GMO.
Do not use if seal is broken. Keep out of reach of children. Store in a cool and dry place.