DHA finest pure fish oil Liquid
Pharmax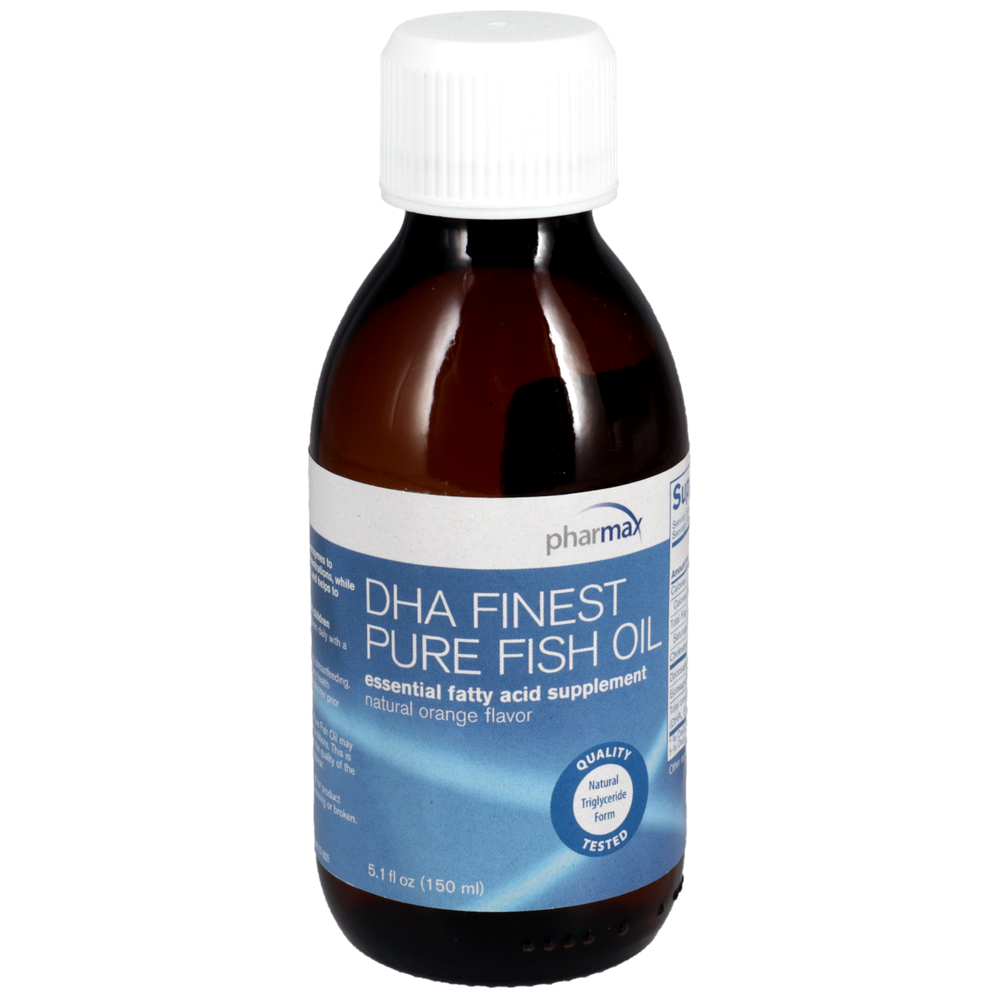 SKU: PX-FA30150
Supports healthy brain function with a 4.6:1 ratio of DHA to EPA*
Provides 1200 mg of DHA and 260 mg EPA per teaspoon
Supports brain health and cognitive function*
Utilizes NEO-3™ EPA and DHA enrichment
Has a delicious natural orange flavor
DHA is the primary omega-3 polyunsaturated fatty acid in the brain. DHA helps to support normal neural membrane function and promotes healthy cognition. In a randomized, placebo-controlled clinical trial conducted on 176 healthy young adults, six months of daily supplementation with 1160 mg of DHA supported cognitive function, including working memory and reaction time.*
Adults and children (1 year and older): One teaspoon taken daily with a meal or as professionally directed.
Serving Size: 1 Teaspoon
Amount Per Serving
Calories ... 40
Calories from Fat ... 40
Total Fat ... 4.5g
Saturated Fat ... 1g
Cholesterol ... 45mg
Docosahexaenoic acid ... 1200mg
(DHA)
Eicosapentaenoic acid ... 260mg
(EPA)
Total omega-3 ... 1800mg
(DHA, EPA & other omega-3's provided as tuna oil)
Other Ingredients: Orange Oil, natural mixed tocopherols.
Like extra virgin olive oil, High DHA Finest Pure Fish Oil may occasionally
become cloudy in cold conditions. This is perfectly normal and in no way affects the quality of the oil. If warmed, the cloudiness will disappear.
Vacuum-sealed for your protection and for product freshness. Do not use if outer seal is missing or broken. Refrigerate after opening.