R-Lipoic Acid 300mg
AOR US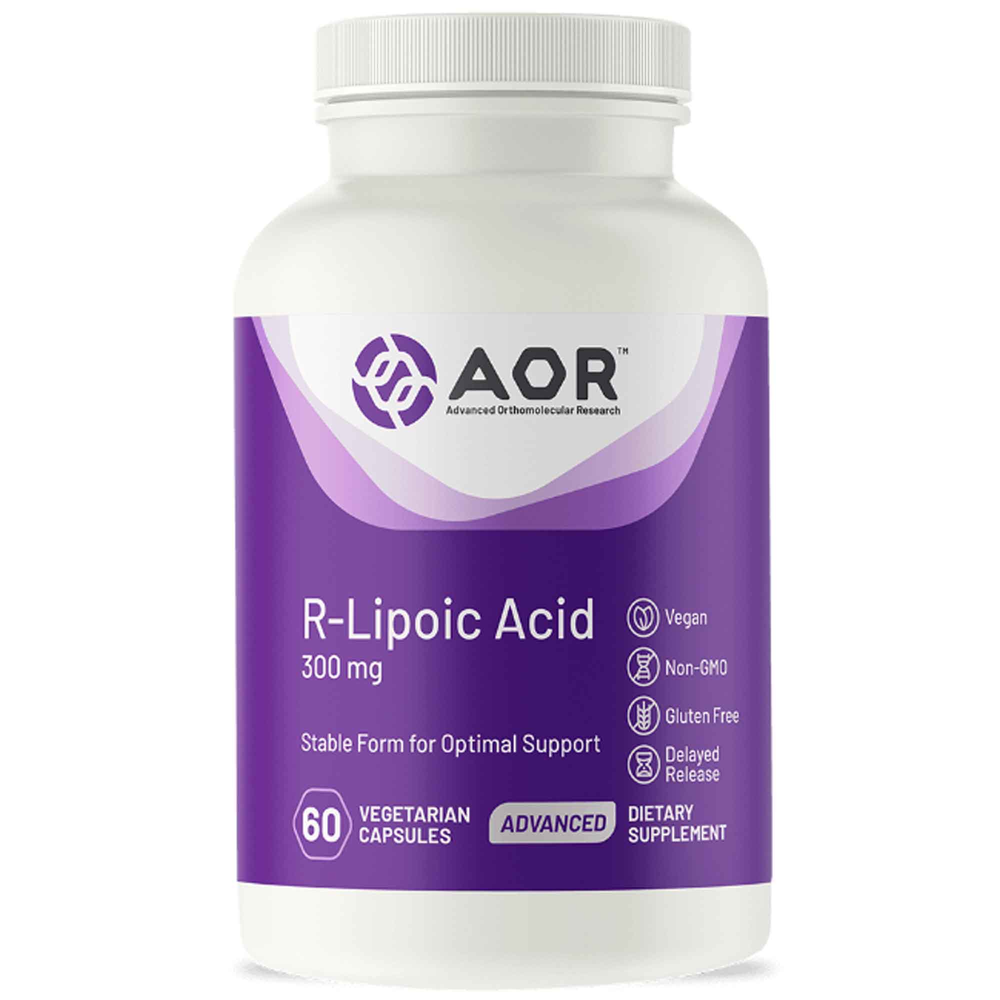 SKU: AOR845-AOR08289
AOR's R-Lipoic Acid 300 mg is the world's first pure R-lipoic acid. This powerful healthy-aging nutrient has been shown to mimic some of the effects of caloric restriction, a proven dieting method that promotes healthy aging and mitochondrial function. R-lipoic acid is a versatile antioxidant known for its ability to support the protection of the brain and nerve cells from free radicals and heavy metals such as iron, which has been linked to cognitive and neurodegenerative diseases. High doses of R-lipoic acid have also been shown to help maintain healthy blood sugar levels as well as to promote the protection of the nerves in the presence of sugar and support weight loss.

Suggested Use:
Take one capsule twice daily with/without food, or as directed by a qualified health care practitioner.

Serving Size: 1 Capsule

Amount Per Serving
Sodium ... 30mg
(from sodium salt)
R(α)-lipoic acid ... 300mg


Other Ingredients: Sodium stearyl fumarate

Capsule: hypromellose, gellan gum

Cautions: Consult a health care practitioner before use if you are pregnant, lactating, have a medical condition (like diabetes or if you experience low blood sugar), or are taking any medication. Keep out of reach of children.