Lignan Flax Oil
Barlean's Organic Oils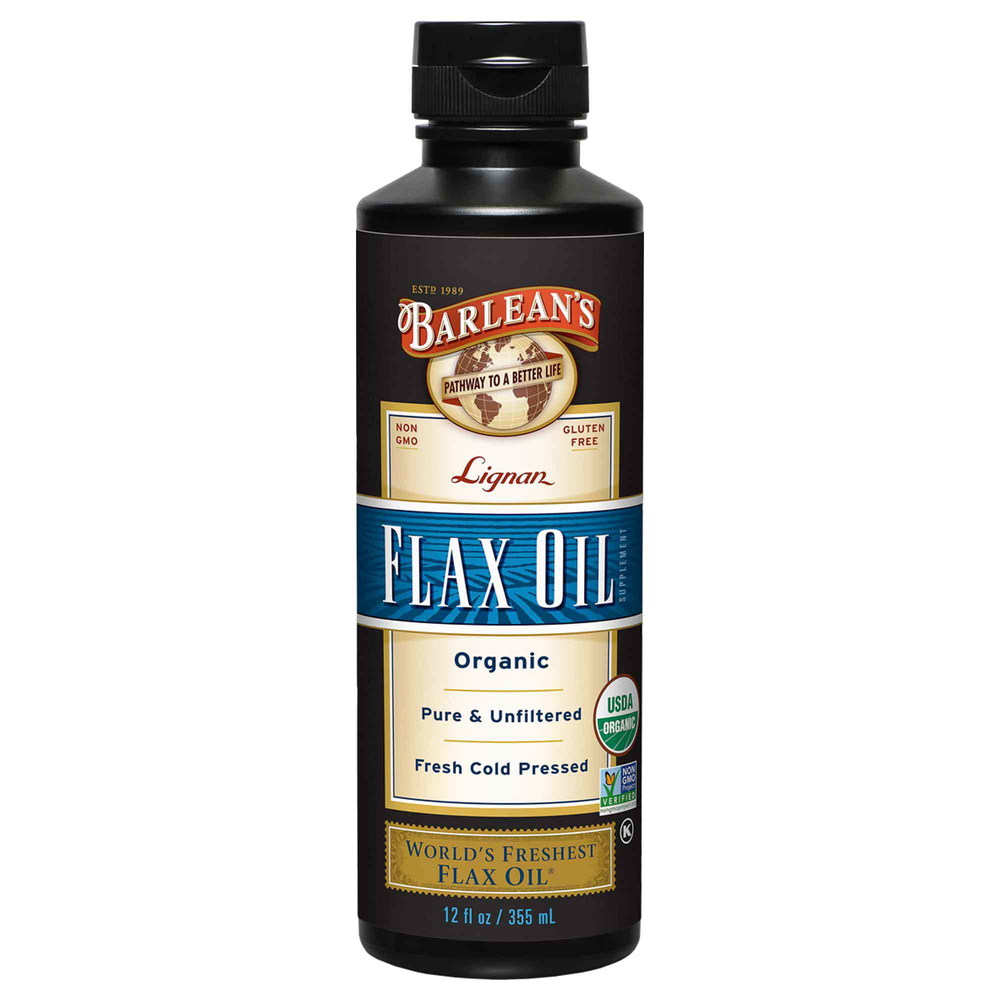 SKU: BAR-FG10007
Pure, unfiltered and unrefined. That's music to our ears at Barlean's, and our Organic Lignan Flax Oil is all those things and more. With its wholesome, nutty flavor, Barlean's Lignan Flax Oil provides a whopping 7,230mg of plant-based ALA Omega-3 fatty acids per tablespoon. Omega-3s are vital fatty acids that cannot be produced by the body, so we need to get them from foods or supplements. Barlean's Organic Lignan Flax Oil is an award-winning, unfiltered organic flax oil, freshly pressed in the Pacific Northwest, and protected from damaging heat and light from seed to bottle. It includes nutrients and antioxidants containing flax lignans, which are great additions to a healthy diet for the whole family.
Take 1-2 Tbsp daily. Can be taken straight or mixed into salad dressings, yogurt, oatmeal or smoothies.


Serving Size: 1 Tbsp (15ml)

Amount Per Serving
Calories ... 120
Total Fat ... 13 g
Saturated Fat ... 1 g
Polyunsaturated Fat ... 9 g
Monounsaturated Fat ... 2.5 g
Omega-3 Polyunsaturated Fat: Alpha Linolenic Acid ... 7,230 mg (ALA)
Omega-6 Polyunsaturated Fat: Linoleic Acid ... 1,800 mg (LA)
Omega-9 Monounsaturated Fat: Oleic Acid ... 2,100 mg

Ingredients: Organic flaxseed oil, organic flaxseed particulate
Refrigerate for Quality. Keep our of reach of children.