Hist Reset
Pure Encapsulations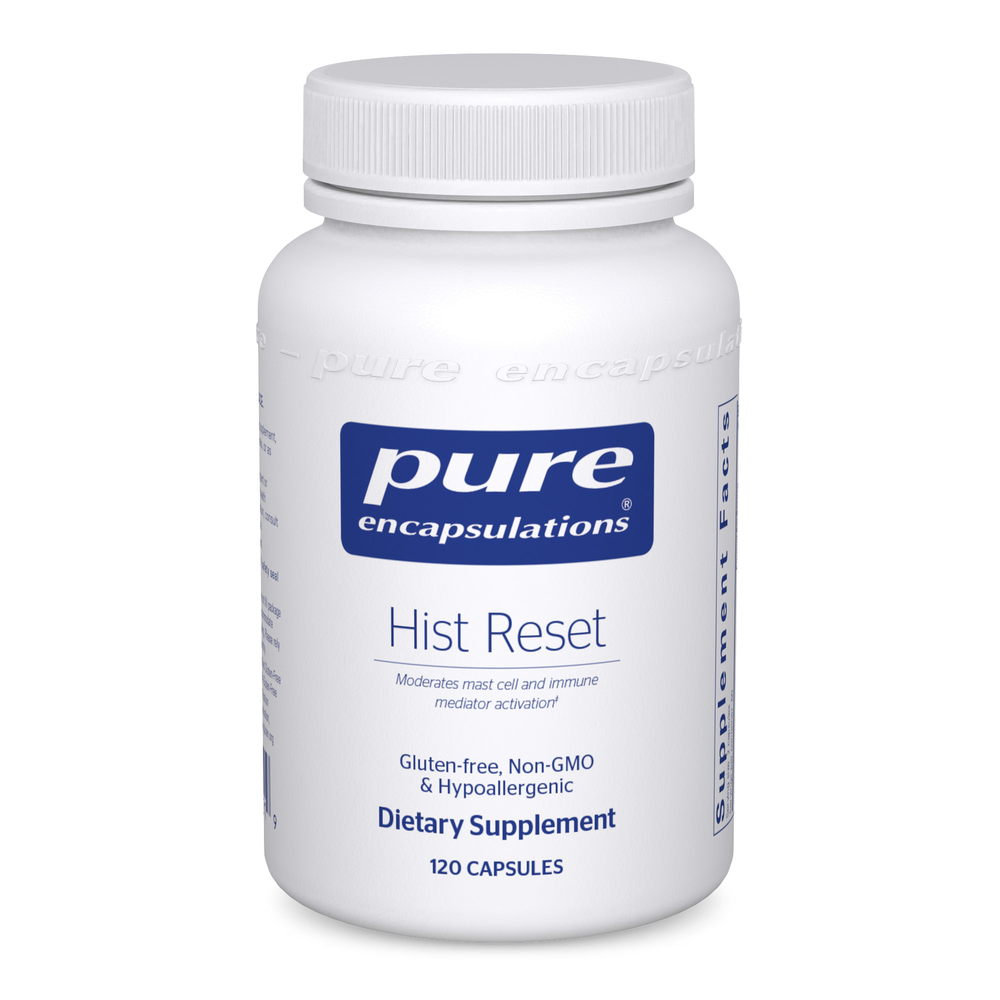 SKU: PUR-HRT1
Modulates mast cell and immune mediator activation‡
Multi-faceted support for nasal and respiratory health‡
Promotes healthy mast cell stabilization‡
Supports healthy histamine metabolism‡
Includes flavonoids quercetin, luteolin, and rutin for antioxidant and immune support‡
For individuals that experience symptoms of histamine intolerance, such as general fatigue or discomfort, occasional GI upset, skin sensitivity or flushing‡
Made with vegan ingredients
Suggested Use:
As a dietary supplement, take 2 capsules daily, between meals or as directed by a health professional.
Serving Size:
two vegetarian capsules
Amount Per Serving
Vitamin C
... 250mg
(as ascorbic acid)
Riboflavin
... 5mg
Niacin
... 20mg
(as niacinamide)
Molybdenum
... 100mcg
(as molybdenum TRAACS™)
N-Acetyl-L-Cysteine
... 100mg
Quercetin
... 300mg
Bromelain
... 200mg
(from pineapple stem) (2,400 GDU/gram)
Luteolin
... 100mg
Rutin
... 100mg
Other Ingredients:
vegetarian capsule (cellulose, water)
STORE IN A COOL, DRY PLACE.
Warning: Not to be taken by pregnant or lactating women. If you have any health condition or are taking any medication, consult your health professional before use.
Keep out of the reach of children.
Use only if the safety seal is intact. Contents may not fill package in order to accommodate required labeling. Please rely on stated quantity.