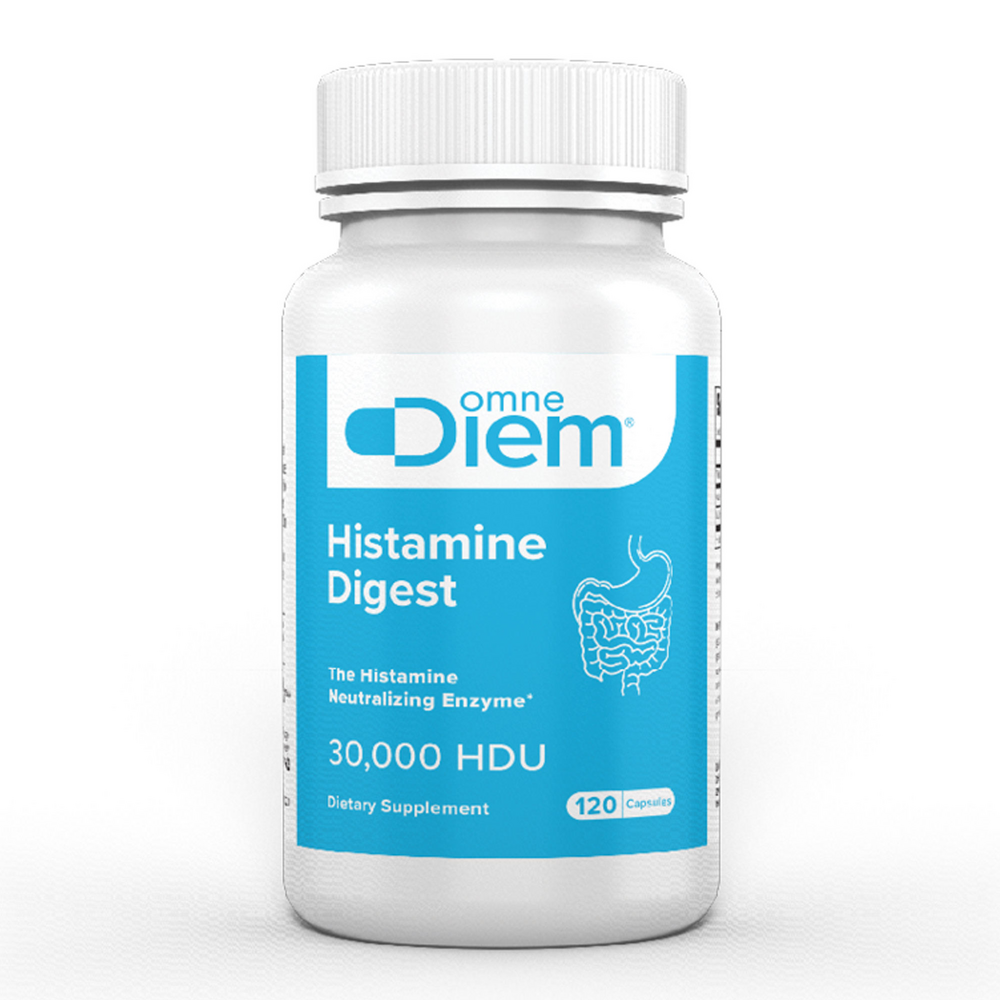 SKU: DML103-DAO120
Formerly Umbrellux DAO
Many foods contain histamine and/or cause the release of histamine in the gut. Diamine Oxidase (DAO) is the primary enzyme responsible for the breakdown of dietary histamine. Diem Histamine Digest delivers natural- source DAO in a designed-release capsule that dissolves in the small intestine, where it acts directly on dietary histamine to support digestive health and comfort.*


Suggested Use:
Take one capsule 15 minutes before meals as needed.
Serving Size
: 1 Capsule
Amount Per Serving
Vitamin C
... 10mg
(Ascorbyl Palmitate)
Catalase
... 5mg
DAO
... 4.2mg
(from DAOgest™)
Other Ingredients:
Microcrystalline cellulose (low moisture), clear vegetarian capsule (hypromellose(DRCaps®)), clear vegetarian capsule (gellan gum (DRCaps®)).
Does not contain:
Wheat, gluten, yeast, soy, dairy products, fish, shellfish, peanuts, tree nuts, egg, ingredients derived from genetically modified organisms (GMOs), artificial colors, artificial sweeteners, or artificial preservatives.

Warning: Keep closed in a cool, dry place out of reach of children. Do not use if tamper seal is damaged.