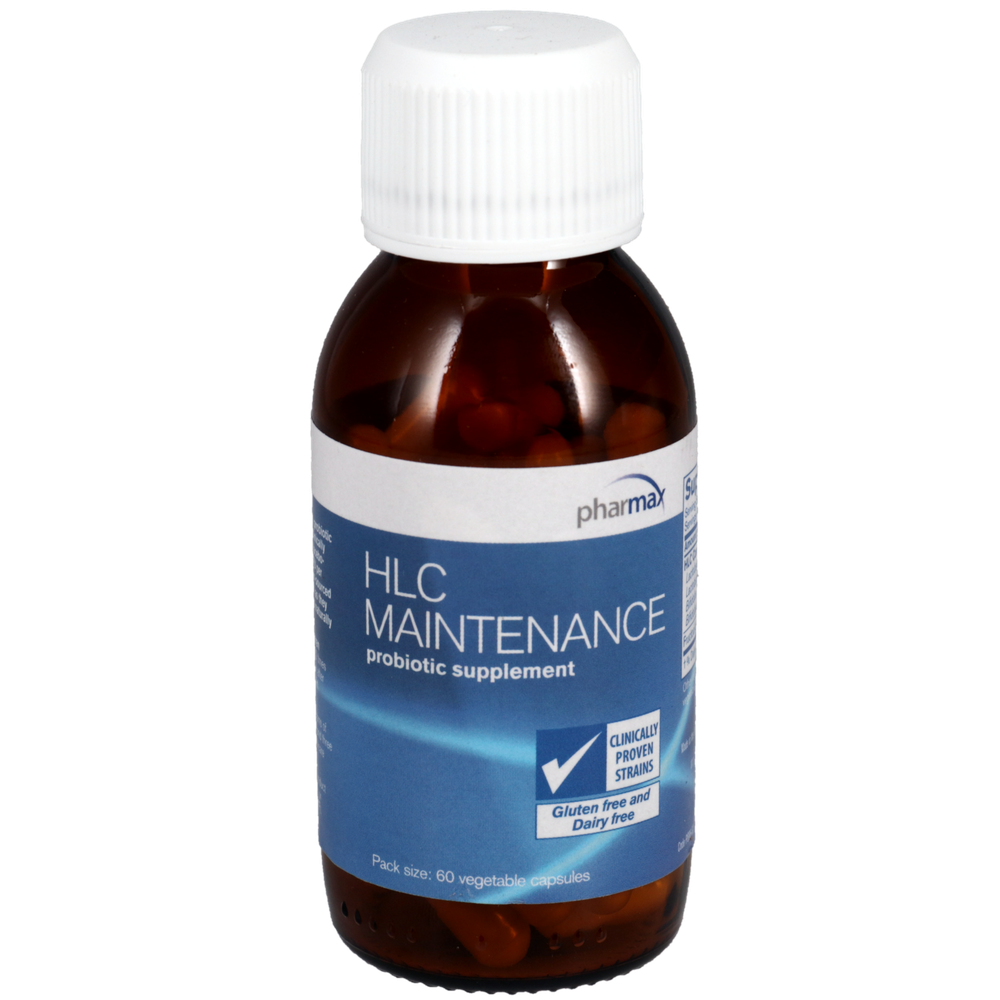 SKU: PX-PB0660
Maintains microflora balance*
Promotes gastrointestinal and digestive health*
Provides 2.5 billion CFU per capsule from two strains of Lactobacillus acidophilus, Bifidobacterium bifidum, and Bifidobacterium animalis subsp. lactis
HLC Maintenance is a long-term maintenance probiotic formula which provides two strains of proprietary, human-sourced Lactobacillus acidophilus, Bifidobacterium bifidum, and Bifidobacterium animalis subsp. lactis. Probiotics naturally promote a healthy microflora balance, support normal intestinal microbiota, and support optimal digestive health.*
Adults and children (6 years and older): One capsule taken 1-2 times daily with a meal, at least 2-3 hours before or after taking antibiotics, or as professionally directed.
Serving Size: 1 Capsule
Amount Per Serving
HLC Consortium ... 2.5 billion viable cells
Lactobacillus acidophilus (CUL-60)
Lactobacillus acidophilus (CUL-21)
Bifidobacterium bifidum (CUL-20)
Bifidobacterium animalis subsp. lactis (CUL-34)
Fructooligosaccharides ... 100mg
(FOS)
Other Ingredients: Cellulose, hypromellose, silica, vegetable magnesium stearate
Risk information: If you have an immune-compromised condition, do not use. If symptoms of digestive upset occur, worsen or persist beyond three days, discontinue use and consult your healthcare practitioner.
Vacuum-sealed for your protection and for product freshness. Do not use if outer seal is missing or broken. Store under refrigeration (below 46 °F).
Keep out of reach of children.