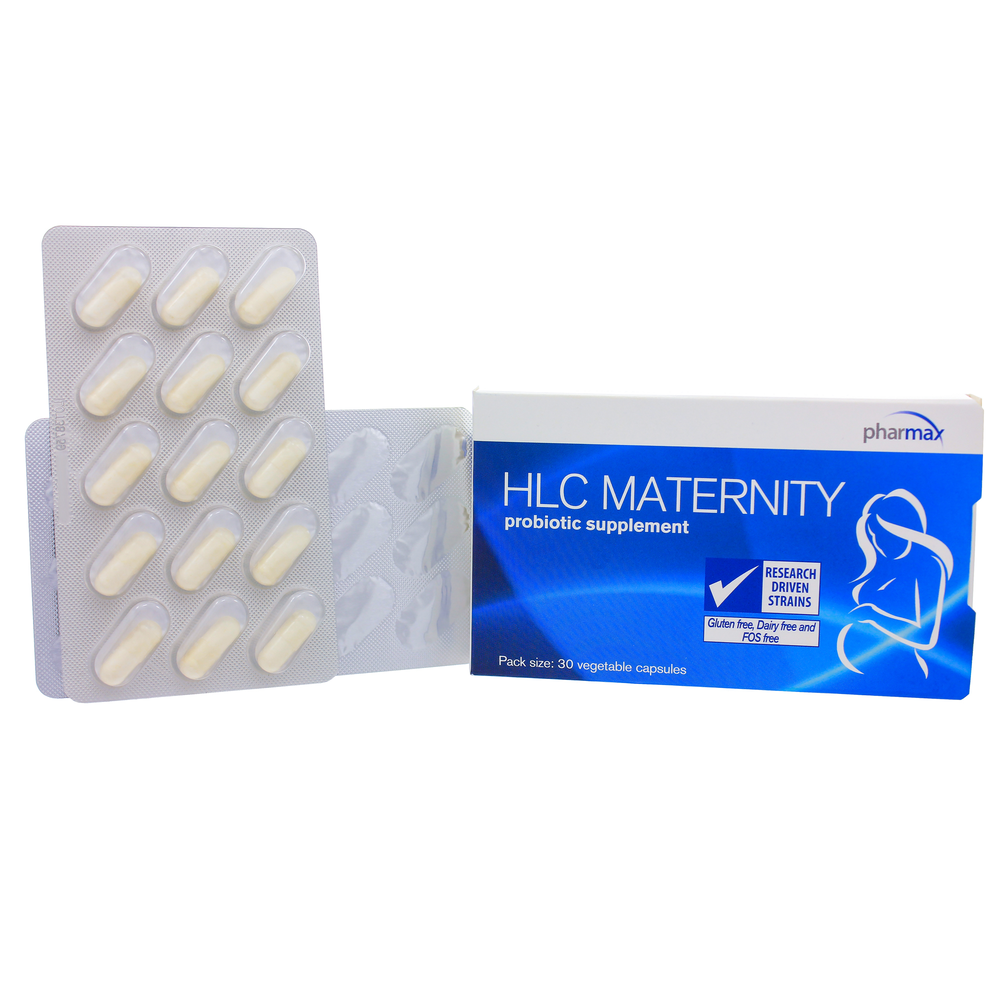 SKU: PX-S14709
Probiotic support for pregnant women*
10 billion CFU per capsule
Temporarily modifies gut flora*
Suitable for use during pregnancy and neonatal period*
Healthy intestinal bacteria are just as important to infants as to adults. Microflora composition remains relatively unchanged after infancy; thus the acquisition of beneficial flora in the newborn can be significantly enhanced if the mother also takes a probiotic during pregnancy. Additionally, probiotics will help support the intestinal function of the mother during the pregnancy period.*
Women: One capsule taken daily with a meal, at least 2-3 hours before or after taking antibiotics, or as professionally directed.
Serving Size: 1 Capsule
Amount Per Serving
HLC Consortium 10 billion viable cells †
Bifidobacterium bifidum (CUL-20)
Bifidobacterium animalis subsp. lactis (CUL-34)
Lactobacillus salivarius (CUL-61)
Lactobacillus paracasei (CUL-08)
Other Ingredients: Maltodextrin, hypromellose.
If you have an immune-compromised condition, do not use. If you are experiencing nausea, fever, vomiting, bloody diarrhea or severe abdominal pain, consult your healthcare practitioner prior to use. If symptoms of digestive upset occur, worsen, or persist beyond three days, discontinue use and consult your healthcare practitioner.
Safety-sealed for your protection and for product freshness. Do not use if the blister pack has been tampered with. Store under refrigeration (below 46 F).
Keep out of reach of children.