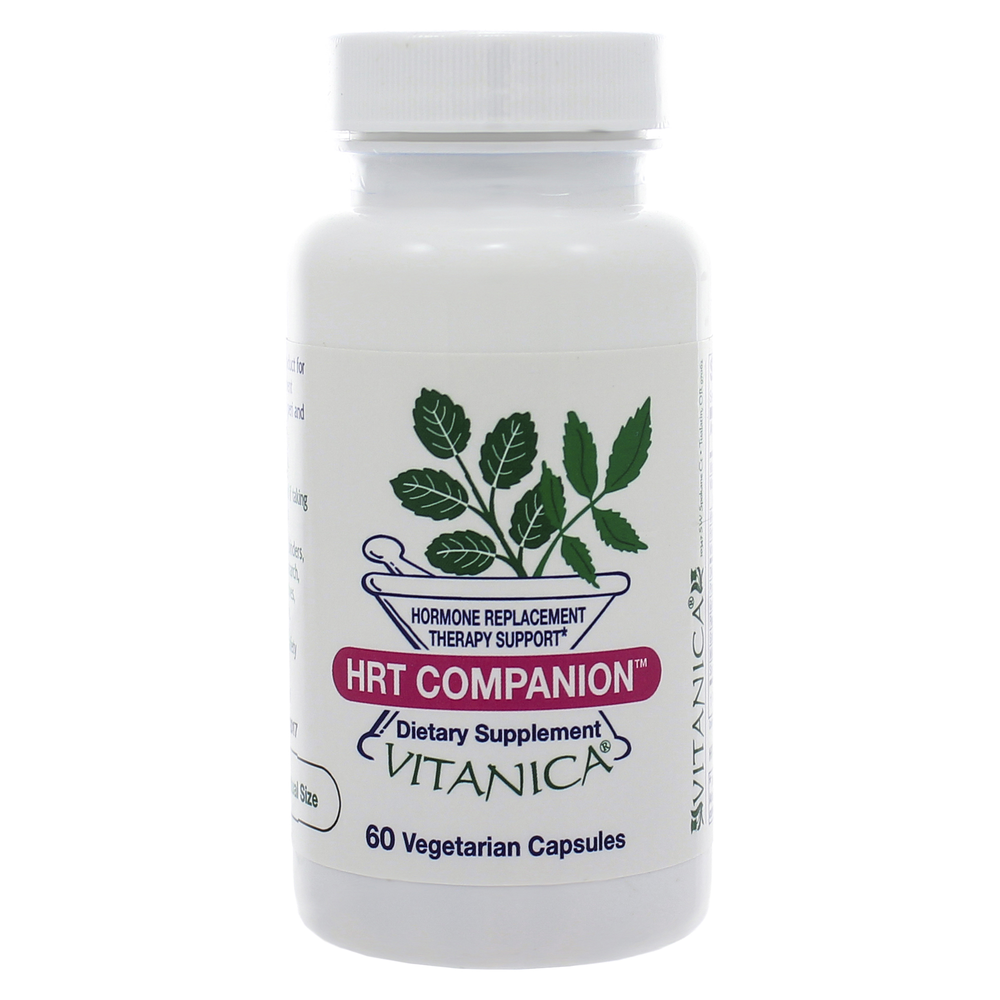 SKU: VTC-01296
HRT Companion 60c is available by Vitanica.

Hormone Replacement Therapy Support
Suitable for Vegetarians
Two (2) capsules per day.
Serving Size: 2 Capsules
Vitamin C (as calcium ascorbate) ...200mg
Vitamin E ...100 IU
(as d-alpha tocopheryl succinate)
Vitamin B6 (as pyridoxal-5-phosphate) ...25mg
Folate (as folic acid) ...800mcg
Vitamin B12 (as methylcobalamin) ...500mcg
DIM (Diindolymethane) ...50mg
Phosphatidylserine ...50mg
Garlic ...250mg
(10, 000 ppm allicin potential)
Flaxseed extract ...150mg
(20% Lignans SDG, 30 mg lignans)
Green tea extract ...100mg
(98% polyphenols, 80% catechins, 45% EGCG)
Milk thistle extract (80% silymarin) ...80mg
Soy protein extract ...50mg
(40% isoflavones, 20mg isoflavones)
Contains - Vegetarian capsule (HPMC and water) cellulose, silicon dioxide, l-leucine, soy
Does Not Contain - Preservatives, binders, artificial colorings or flavorings, sucrose, glucose, starch, lactose, salt, wheat, gluten, milk derivatives
Keep in a cool, dry place out of reach of children.
Avoid during pregnancy or nursing. Avoid if taking Tamoxifen. Caution if on anti-coagulants.
It looks like there are no similar
products available