Hyaluronic Acid
Douglas Labs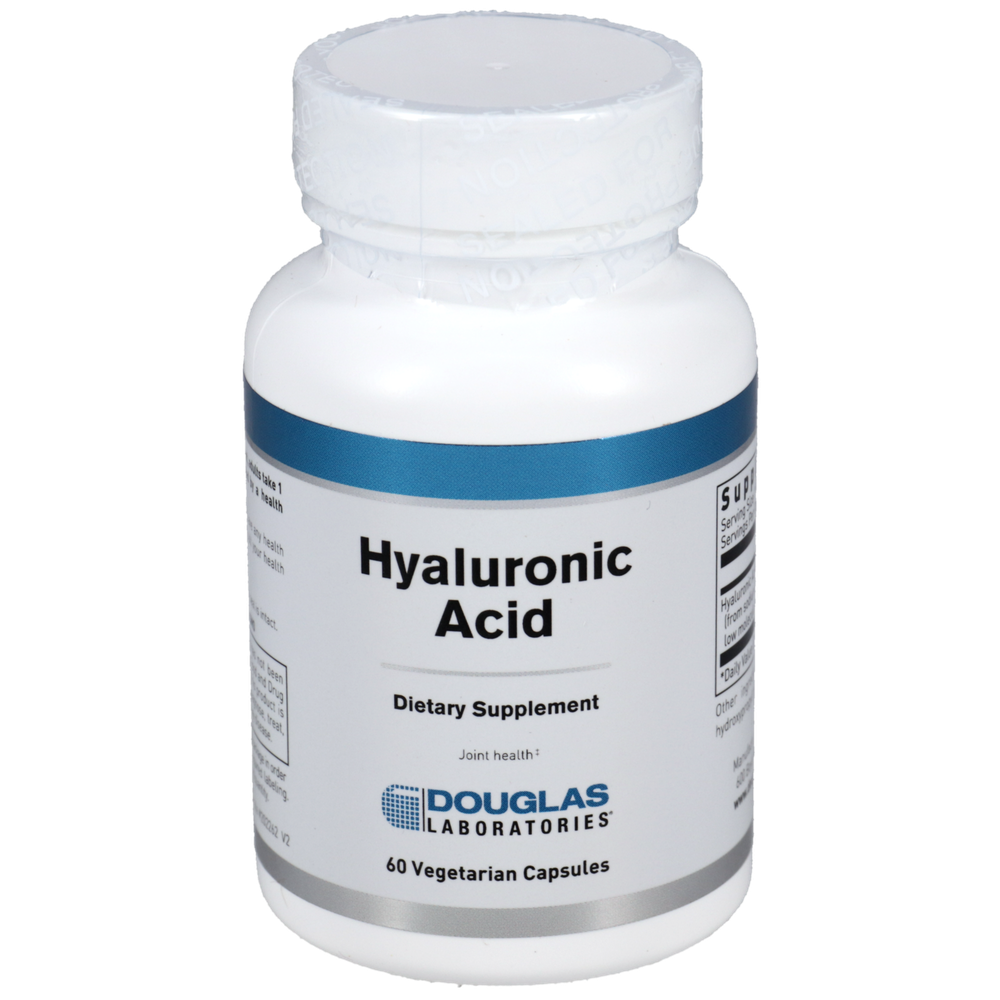 SKU: DL-20226260X
Hyaluronic acid (HA) is produced by keratinocytes and is a member of a large family of glycosaminoglycans which are the main components of the extracellular matrix. It is abundant in tissues and fluids with the highest concentrations in synovial fluid, vitreous humor and skin. Studies have revealed that most HA properties depend on its molecular size. Many sources of HA consist of a high molecular weight which is too large to be absorbed in the intestines. HyaMax® sodium hyaluronate provides a low molecular weight source of hyaluronic acid produced through a fermentation process. In a pharmacokinetic study, orally administered HyaMax hyaluronic acid was incorporated into joints, connective tissue and skin with a particular affinity for cartilaginous joints.*
As a dietary supplement, adults take 1 capsule, 1-2 times daily, or as directed by a healthcare professional.
Serving Size: 1 Capsule
Amount Per Serving
Hyaluronic Acid ... 70mg
(from sodium hyaluronate) (low molecular weight)
Other Ingredients: Microcrystalline cellulose, hydroxypropyl methylcellulose (capsule).
This product contains NO yeast, wheat, gluten, soy, milk/dairy, corn, sugar, starch, artificial coloring, artificial preservatives, artificial flavoring, or genetically modified organisms (GMOs).
WARNING: If you are pregnant, nursing, have any health condition or taking any medication, consult your health care practitioner before using this product.
KEEP OUT OF REACH OF CHILDREN.
Store in a cool, dry place.