Hypertensa Advanced
Physician Therapeutics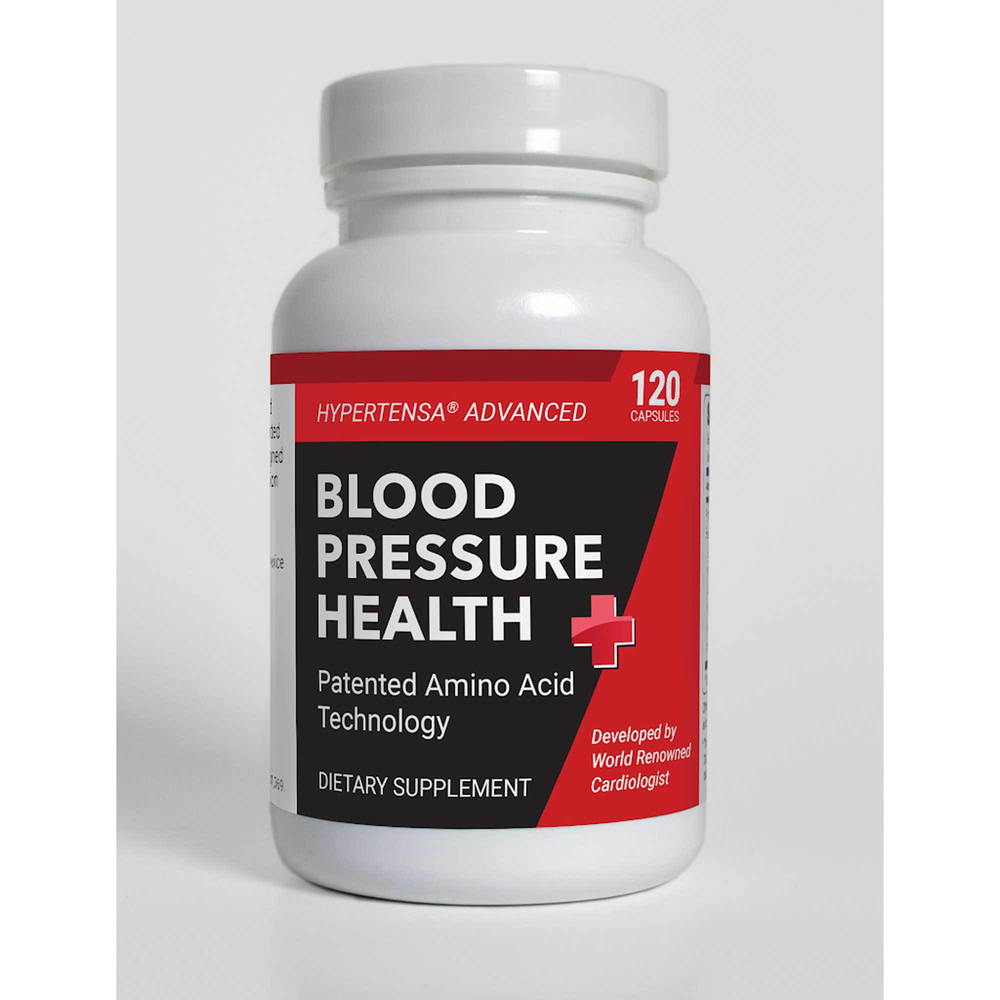 SKU: T07032
A patented blend of amino acids, nutrients and polyphenols designed to support optimal cardiovascular and blood flow through sustained neurotransmitter production.
Take 2 capsules daily twice daily.

Serving Size: 2 Capsules

Amount Per Serving
Proprietary Amino Acid Blend ... 507 mg
L-Arginine (as L-Arginine HCl), Choline Bitartrate (as VitaCholine™), Hydrolyzed Whey Protein Isolate (milk), Cinnamon Cinnaomomum Verum (bark), Cocoa Extract (fruit), L-Glutamine, L-Histidine, L-Leucine, Ginseng Panax Gineseng (root), Caffeine (28mg), L-Cysteine, Grape Seed Extract Vitis Vinifera (95% polyphenols)

Other Ingredients: Gelatin, tricalcium phosphate, silicon dioxide, vegetable magnesium stearate.

Contains: milk (whey protein isolate)
Does Not Contain Gluten
If you are allergic to any of the ingredients in Hypertensa Advanced, consult your healthcare professional prior to use.

It looks like there are no similar
products available