Hytrax
D'Adamo Personalized Nutrition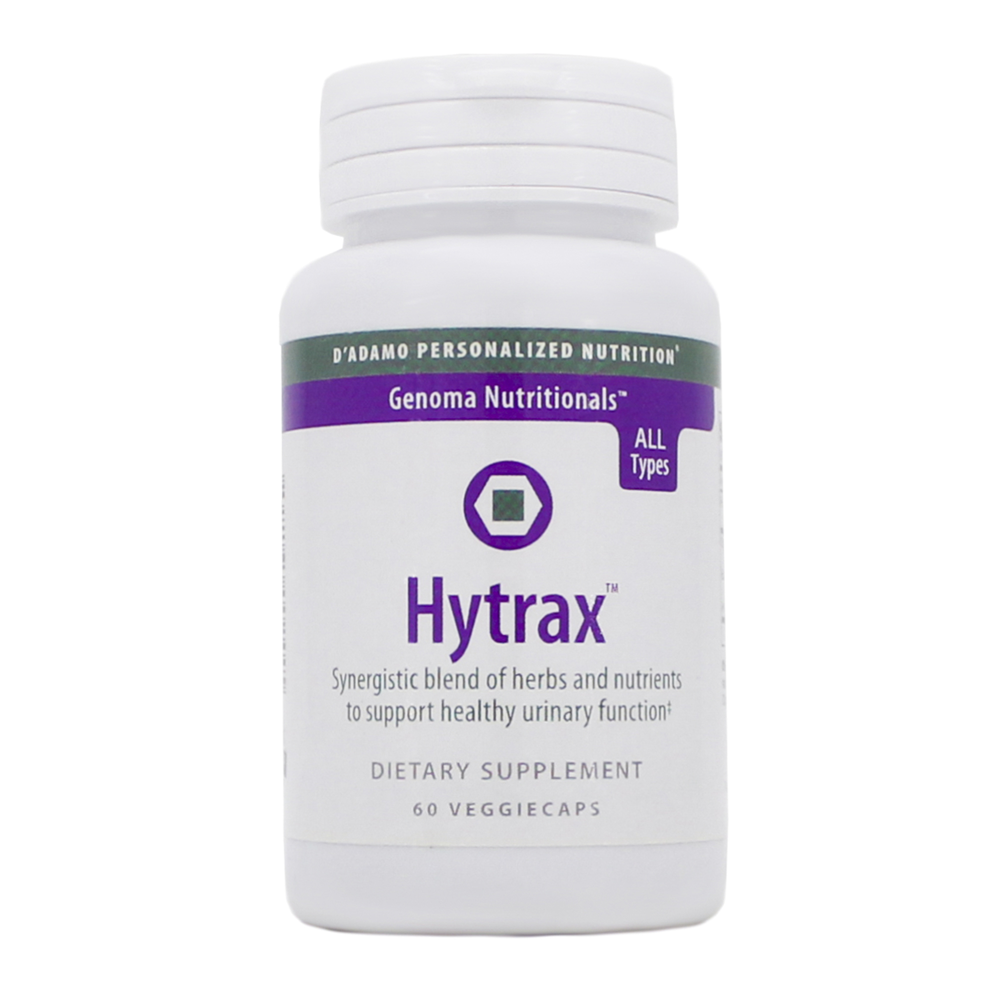 SKU: NP044
Synergistic blend of herbs meant to support kidney, bladder and urinary tract health.
The central ingredient of Hytrax is organic dandelion leaf. Research has shown this herb may help to maintain normal digestive health and support healthy kidney function.
Hytrax formulation is further enhanced by the addition of three synergistic factors:
Buchu Leaf Extract - This South African extract has traditionally been used to support healthy bladder function.
Uva Ursi - To promote urinary tract health.
Potassium - To support healthy minerals levels in the urine.
Suggested Use:
Take 1 capsule 2-4 times daily.


Serving Size: 1 Capsule

Amount Per Serving
Potassium ... 12.5mg
(from 35 mg of Potassium Citrate)
Organic Dandelion Leaf ... 150mg
(from Taraxacum officinale)
Buchu Leaf 4:1 Extract ... 20mg
(from Barsoma betulina)
Arctostaphylos Uva-Ursi Leaf ... 20mg

Other Ingredients: Vegetable Cellulose (from hard shell capsule), L-Leucine, Magnesium Citrate, and Silica.



This 100% vegetarian product contains no sugar, salt, gluten, wheat, yeast, corn, soy, eggs or dairy, no preservatives, color or flavors, and no artificial ingredients.