IMD Intestinal Cleanse
Quicksilver Scientific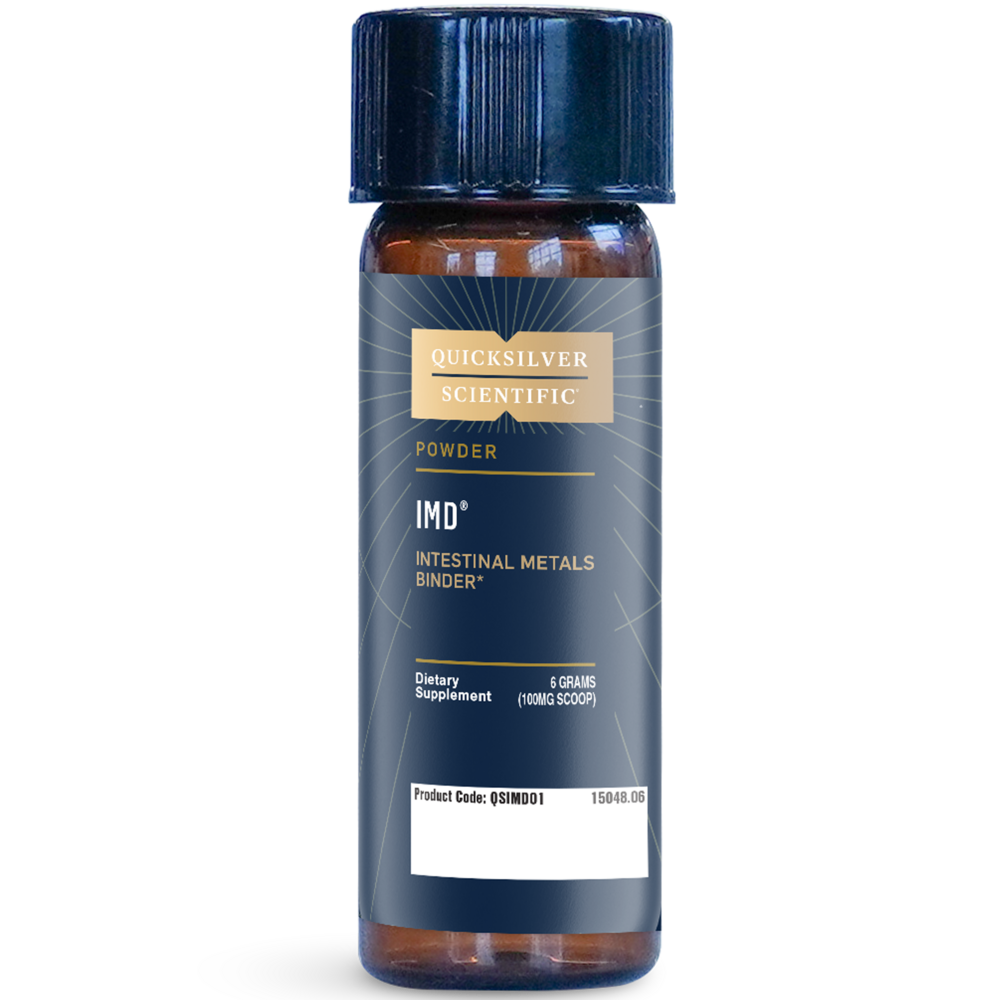 SKU: QSL-Q1001
IMD (Intestinal Metals Detox) Intestinal Cleanse is the product that launched Quicksilver Scientific. Offering advanced therapeutic detoxification, IMD attaches to methylmercury and other metals and escorts them safely out of the body via the intestines. Thus it spares the bloodstream and the vulnerable kidneys as well as the liver.
Optimizes the natural elimination of metals through the intestines*
Helps restore blocked detoxification pathways*
Supports intestinal health and reduces intestinal inflammation*
Add 1-2 scoops IMD to a soluble Vitamin C solution or phospholipic suspension or add to food 2-3 times per day as directed by a healthcare practitioner. For liquids, stir to create a suspension and drink quickly before IMD settles, preferably on an empty stomach. Take with small amount of food if stomach upset occurs.
Serving Size:
200mg (About 2 Scoops)
Amount Per ServingSilica extract
... 200mg
Warning:
Do not use if safety seal is broken. Do not use if you are pregnant or breastfeeding. Keep your licensed healthcare practitioner informed when using this product.