Imm-Kine
Allergy Research Group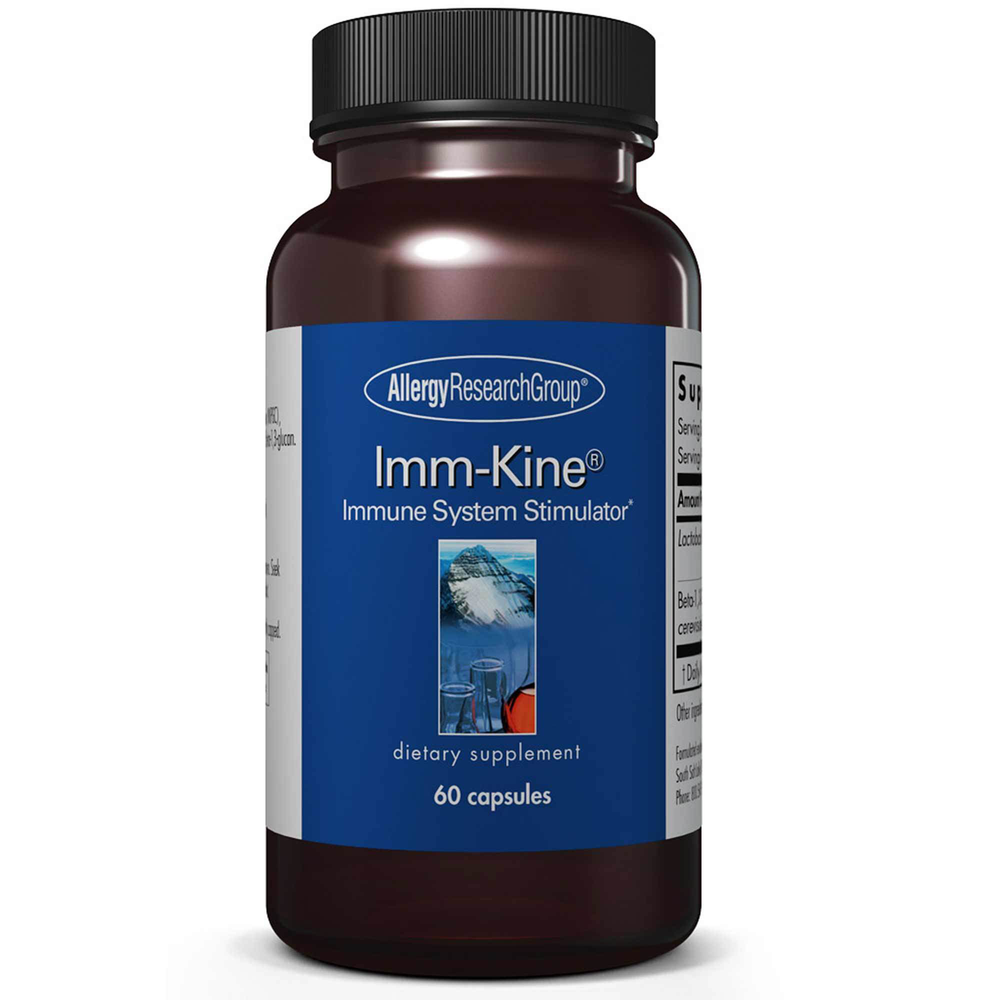 SKU: ARG-74130
Contains Muramyl polysaccharide glycan complex (MPGC), a purified and non-toxic bacterial cell wall extract of gram-positive Lactobacillus fermentum, and beta-1, 3-glucan.
Research suggests bacterial cell wall fragments of certain species of probiotics may enhance the immune response*
MPGC has been shown to increase human lymphocyte proliferation and the production of antigen-presenting dendritic cells*
Helps support both humoral and cellular immune responses*
Helps stimulate enhanced macrophage activity*
As a dietary supplement, 2 capsules one to three times daily, or as directed by a healthcare practitioner.
Serving Size: 2 Capsules
Amount Per Serving:
Lactobacillus fermentum Extract ... 500mg
Beta-1, 3-Glucan ... 100mg
(from Saccharomyces cerevisiae)
Other ingredients: Gelatin, rice flour, ascorbyl palmitate.
Caution: Not intended for use by pregnant or lactating women. Seek the advice of a healthcare practitioner before using this product.
Keep in a cool, dry place, tightly capped.
This statement has not been evaluated by the U.S. Food and Drug administration. The product is not intended to diagnose, treat, cure, or prevent any disease.